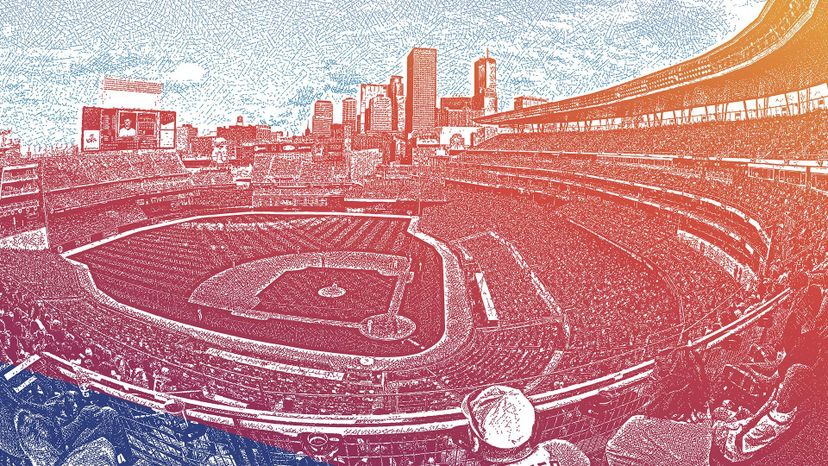 Image: GeorgePeters / DigitalVision Vectors / Getty Images
About This Quiz
Baseball is an American institution and led by Major League Baseball, it gives us hours and hours of pleasure as we follow the highs and lows of our favorite teams as they fight it out to appear in the World Series.

Who doesn't love as the strains of "Take me out to the ball game" come through the baseball park's sound system? Or what about the taste of the hot dogs. They just taste best at a ballpark. And don't get me started on the beer! Beer, hot dogs and baseball sure go together.

It is said that the sport of baseball was invented in 1839. All we know is that from the turn of the 20th century which saw the introduction of the World Series, baseball franchises have pitched, swung and caught their way to the ultimate glory.

Do you know who won the World Series in 2018? Or what about which team has won the most World Series titles? What about the pitcher who has the most strikeouts in MLB history? Well, expect questions such as these as you try for a home run to show you truly are an MLB expert!

So step up to the plate and swing for the bleachers!

GeorgePeters / DigitalVision Vectors / Getty Images