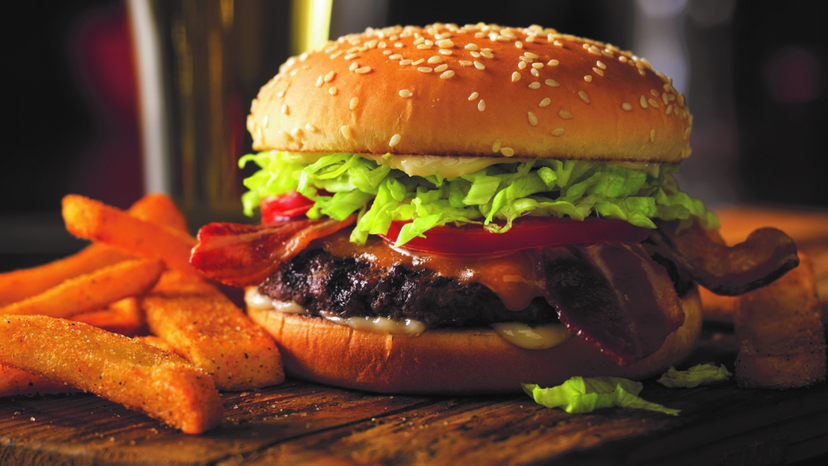 Image: Red Robin International via Wiki Commons
About This Quiz
Chain restaurants are popular for a reason: they all specialize in specific cuisine, as well as "famous" dishes. These dishes are typically the most-ordered dishes that keep fans coming back for more.

For example, The Cheesecake Factory offers a diverse menu with plenty of favorites from which to choose. Some of their famous dishes include the Ultimate Red Velvet Cheesecake, as well as the Avocado Egg Rolls and the Shepherd's Pie. Other casual chains, such as Denny's, offer the "Build Your Own Grand Slam," which consists of hearty breakfast items. Higher-end chains also have famous dishes, like the dry-aged New York strip steak at The Capital Grille.

You've probably been to at least a few of these chain restaurants, but if you haven't, don't worry. We've added a hint to every question to help you out if you get stuck. So, do you think you can match these famous dishes to their respective restaurants? Take the quiz now to test your knowledge of these famous chain restaurants!

Red Robin International via Wiki Commons