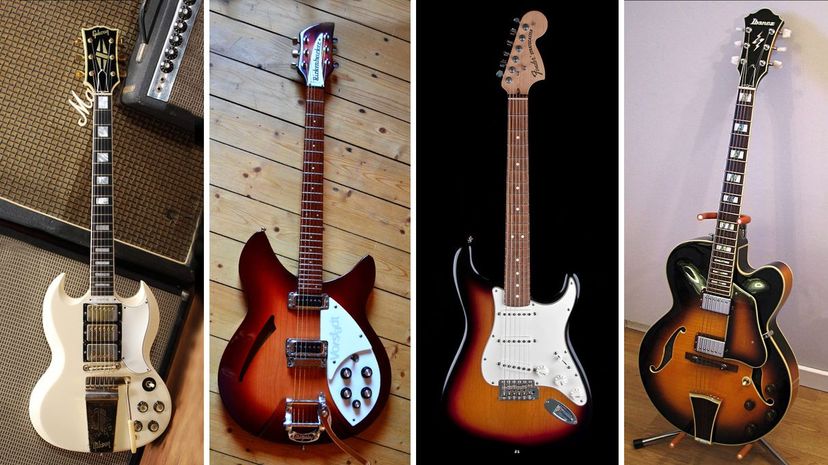 Image: Wiki Commons by Clusternote / Jakobmagnusson / Martin Taylor
About This Quiz
When you pick up your favorite guitar, it's like strapping a piece of your soul around your neck. Once you tell us the ins and outs of your musical taste, we'll be able to figure out the make and model you consider a part of your family. Your favorite musicians may have influenced your taste in gear, but do you play the same guitar they do?
Throughout this quiz, you'll answer questions about your favorite songs, bands and musical artists across all genres. Since you're the talented type, we didn't want to limit you to only a few choices. Your musical knowledge and musical tastes are things that you've honed for a lifetime, and it's crucial that you give us a well-rounded look at the stars you admire. Will they lead us to the guitar you love more than all the others, though? 
You don't need to like every artist we ask you about to guess which guitar you play most often. So, don't be afraid to tell us if they aren't your bag. The sum of all your answers will lead us to the instrument you wouldn't dream of taking the stage without. Will we nail it like you nailed your last solo?