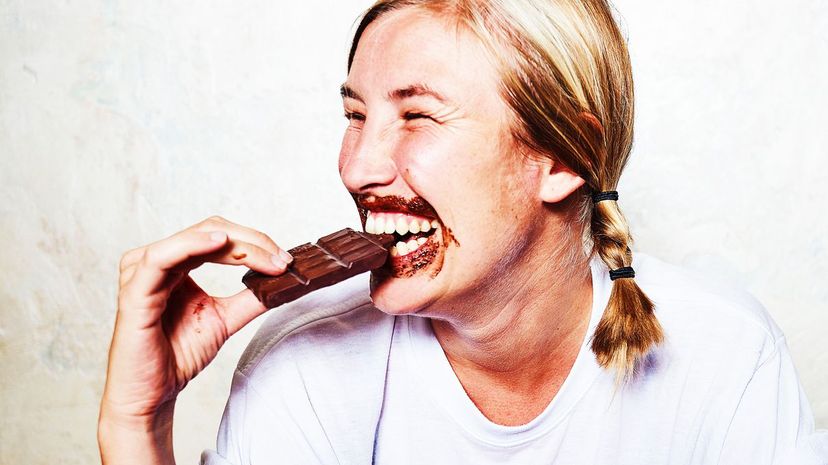 Image: Conny Marshaus / Cultura / Getty Images
About This Quiz
Have you gone over to the dark side, or are you still hanging out on the lighter side of things? We're not talking about Star Wars, we're talking chocolate! The guidelines for what makes dark chocolate considered such varies, but there is a distinct difference between something that's 35 percent cacao and 65 percent cacao, not only in taste, but also in color. If you think 65 percent cacao is a lot, you've never tried 85 percent!  Confused as to what the percentages actually mean? We got you. The higher the percentage of cacao, the more bitter the chocolate will be, hence why many people don't love dark chocolate. They want the sweet and creamy feel of good milk chocolate. But for those who do love dark chocolate, the higher percentage is often a huge plus.
Not all dark chocolate is created equal, either. Some is filled with salted caramel, and some has bits of almonds and toffee. Chocolate is such a personal preference and life is short. If you don't like chocolate, don't eat chocolate. If you like white chocolate, eat as much as you want. If milk chocolate is your style, eat it up. 
Think we can guess how dark, or not, you like your chocolate? Take this quiz and we will!