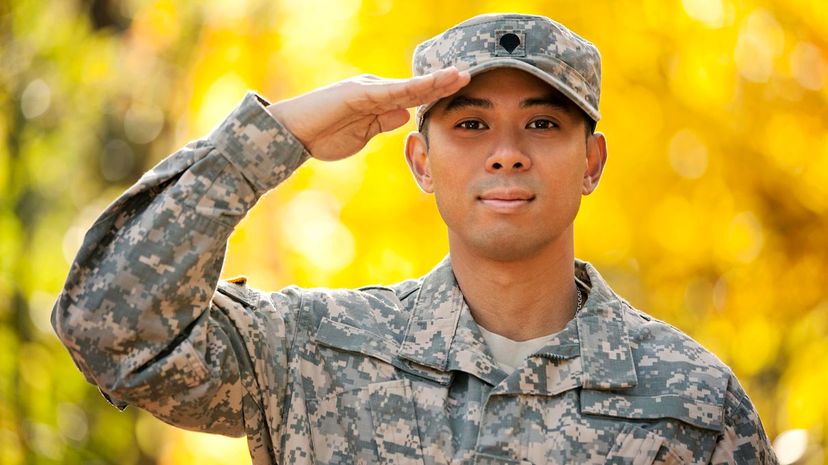 Image: DanielBendjy/E+/Getty Images
About This Quiz
You can take the ASVAB, go to basic training and be sent off to the next phase of military training, but there's one thing they can't teach you. Military slang is a language all its own, and the only way to master it is to spend time serving. After we see how much you remember from your days as the "Latrine Queen," we'll take our best guess about how many years you have under your belt. 
Grab your "birth control glasses" and read each of the questions carefully. You wouldn't want to go "hat-up" and pull out before you know how to respond. Make sure you understand what we're asking before you accidentally head to the bakery to pick up some "officer's candy." Speaking to us in a language you understand should feel like second nature to a veteran like you, but will it be enough for us to figure out how long you served in the military?
If you haven't brushed up on your "rocks and shoal," you might want to "ruck-up" and take a refresher before you get started. A seasoned serviceperson like you shouldn't have a problem making it through, though. But how well do you think we'll do? "Embrace the discomfort," and go!