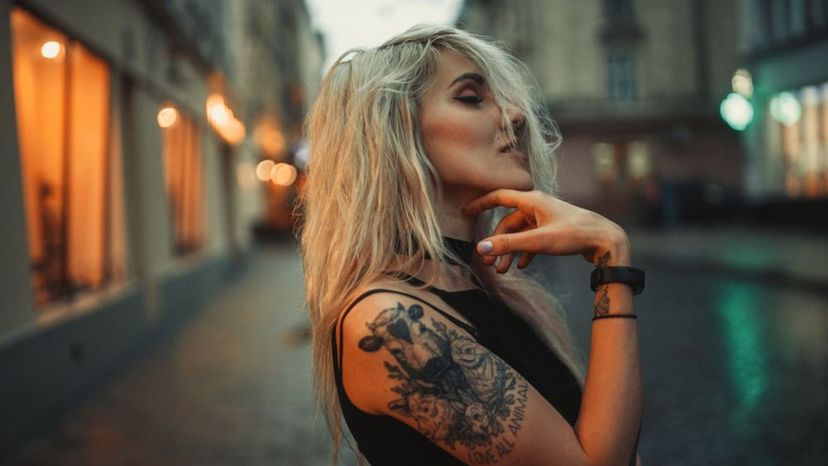 Image: Shutterstock
About This Quiz
During this quiz, let your tattoos do the talking! We are confident that we can guess how many of them you have by the way you answer our questions about your personality. Whether you have a full sleeve or a tiny ankle tattoo, the information you give us will give away the number of times you've been under the needle. 
Not everyone can pull off a full chest piece, and not everyone could pull off a Winnie-the-Pooh tattoo. Throughout this quiz, we will do our best to figure out the number of tattoos you have simply by getting to know you. When some folks get the tattoo bug, they simply cannot stop. Others are more than happy with one simple representative artwork on their body. We think the answer lies in the way you think and they way you live your life!
A lot of factors go into the number of tattoos someone has. From work restrictions to the kind of life you lead, some folks are freer to be more inked up that others. Tell us all about yourself, and we're sure we'll be able to accurately guess the number of tattoos you have! Are you ready to give us a shot?