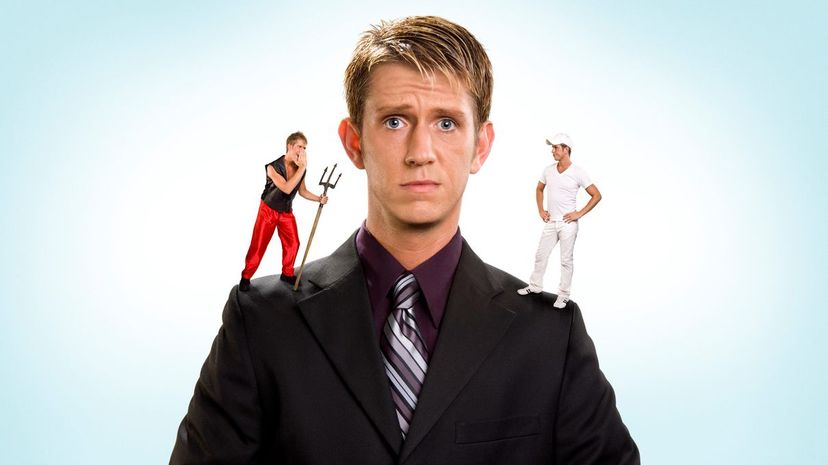 Image: joshblake/iStock / Getty Images Plus
About This Quiz
When it comes to making easy and hard decisions in life, is it really just you making these types of judgments? Or are you secretly persuaded by an angel or a devil? It can be quite difficult to discern who is really in control here, but don't worry, because we're here to help you solve this mystery!
You're probably already aware of the fact that angels are more associated with the idea of "good" while the devil is correlated to "evil" intentions. And while this doesn't necessarily make you a good or bad person, it does mean that you're constantly tempted or persuaded to follow a path of either chaos or order. 
Here's an example: if you had a large workload of tasks and errands on your plate, what would you be more tempted to do? Would you procrastinate until the very last moment or would you try and get all of this work done as quickly as possible? In other words, would you embark on the path of the devil or the more righteous path of the angel? This is just one example, and while there is no right or wrong answer, we are curious about how you'll react to these types of scenarios in this mysterious quiz!