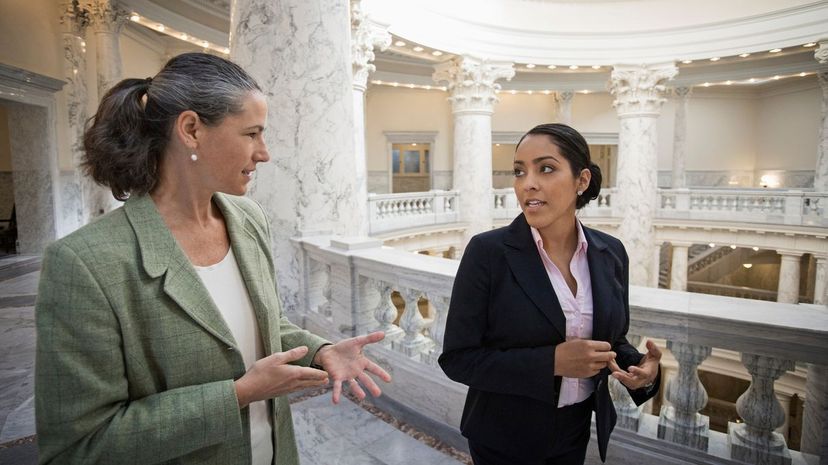 Image: Hill Street Studios/Digital Vision/Getty Images
About This Quiz
There was a time, back in the 1950s, when American polling institutions feared that American politics was not polarized enough, and that the two major parties stood for too many of the same things, a problem they felt would lead to disengagement. 
Would those pollsters be happy to see how things look today? Political commentary is often prone to hyperbole, but it isn't that much of a reach to say that the polarization of American politics today is only surpassed by polarization in the days of the American Civil War.
Even the axes of politics have shifted. It was once possible to call one's self a small government conservative, but today many conservatives are happy to have big government so long as it is their big government. Similarly, it was once liberal dogma that government could provide solutions to society's ills, but today many of the government policies threatening to intrude on the lives of private citizens are most vocally opposed by liberals.
Setting aside the poles of authoritarianism, libertarianism, and heuristics around contamination v. purity and oppressor v. victim that can make the populism of one side almost identical to the populism of the other, let us parse out your political outlook and determine an answer to the question, "Are you more conservative or liberal?"