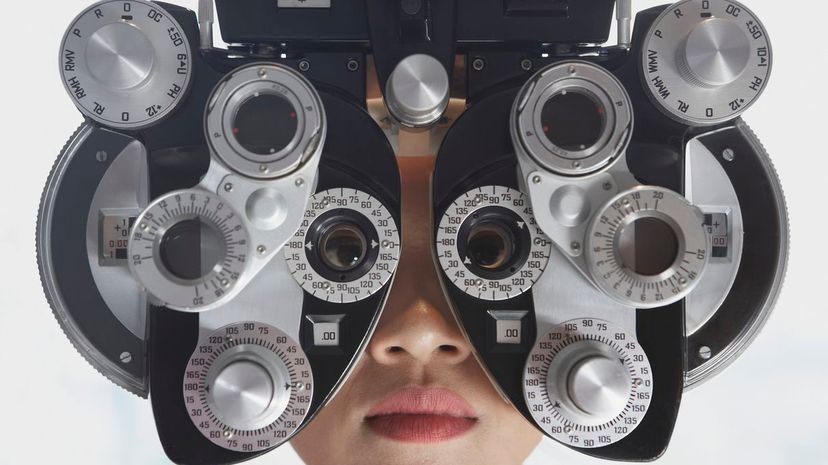 Image: ER Productions Limited / DigitalVision / GettyImages
About This Quiz
Glasses have come a long way. Sure, they used to be an easy way to tell movie audiences that the main girl was just one makeover away from being a total stunner. We're looking at you, "She's All That." But these days, spectacles are practically fashion accessories in their own right. No matter your sense of style, the right pair of frames can enhance your entire look. From oversized to cat-eye, round to square, jewel tones to animal prints, there's a pair of glasses to suit every personality. 
When choosing a pair of glasses, it's essential to take note of your face shape. Certain types of frames accentuate face shapes in different ways. Here's an example: triangular or circular frames look better on those with an oblong face. Next, it's time to choose the actual shape of the frame, like full-rim or rimless. If you want to accentuate your eyes, full-rims are the best choice, while rimless frames are perfect if you want your glasses to blend in with the rest of your face.
But first things first, do you even wear glasses? Don't tell us if you've gone geek-chic because we're about to make an accurate guess with this eye-opening quiz!