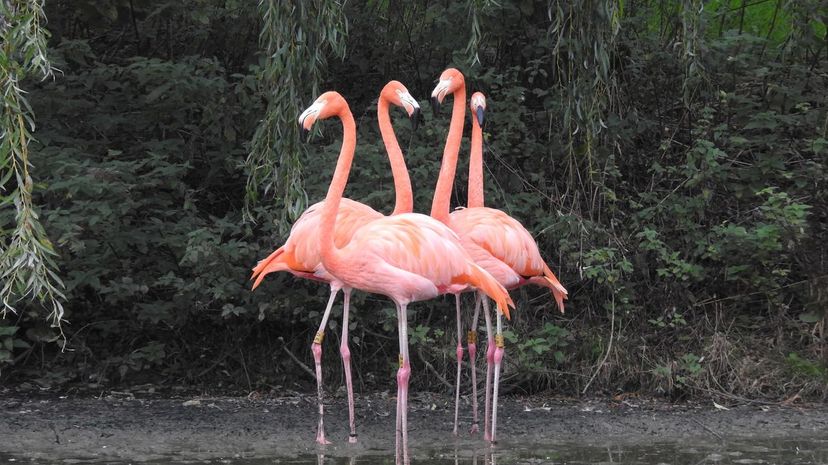 Image: Pixabay by Garyuk31
About This Quiz
If you were a bird, would you be an elegant swan, a goofy goose or a vivacious flamingo? The answer lies in how you usually react when you're caught in an awkward moment. 
Cool, pretentious swans like to cover their uneasiness by pretending like nothing is wrong, while warm-hearted geese tend to squawk and bustle about, striving to make everyone else feel better and inadvertently making fools of themselves in the process. Conversely, outgoing flamingos attempt to restore harmony by calling attention to their own appearance and accomplishments: they're the comedians of the bird world, which is why their pink silhouettes are synonymous with fun.
Curious which one you are, or do you already have a good guess? Either way, this quiz can help. Tell us about how you'd react to a series of embarrassing hypothetical situations and we'll guess what your secret bird identity is. By confessing the truth about how you'd handle such scenarios as impulsively hitting "send" on an irate email to your boss or being overheard calling your teacher "mommy", you'll help us to determine just how much of a goose, flamingo or swan you actually are. So, what are you waiting for? Quoth the raven, "Take this quiz!"