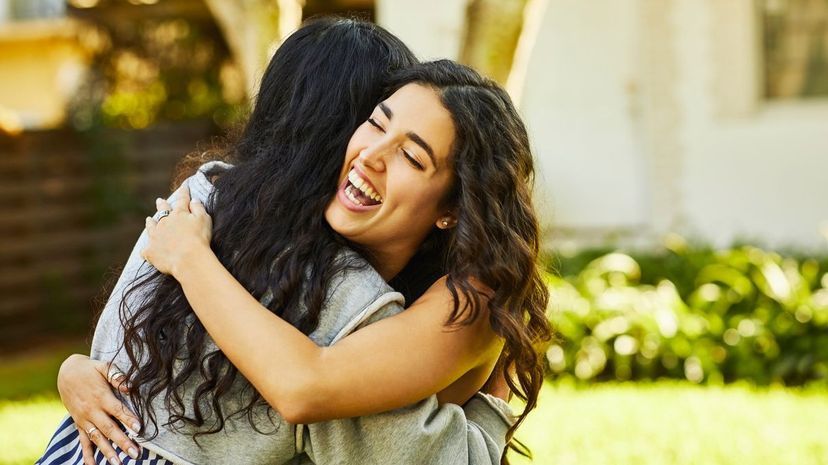 Image: Morsa Images / DigitalVision / Getty Images
About This Quiz
For many decades, hugging was seen as an intimate embrace. In the 1950s, for instance, men and women rarely hugged unless they were romantically involved, and the casual hugging we take for granted between coworkers didn't exist yet. Today, however, hugging is a common feature of everyday American life. In addition to hugging our friends and family, we hug neighbors, bad first dates and even people we've just met. 
Some people love the pro-hugging turn our culture has taken, but others ... well, do not. So, where do you stand on this issue? Do you fold friends and family into massive bear hugs, or do hugs feel like a jarring violation of your personal space? Are you a master of the gentle, long hug, or do you get uncomfortable if a hug lasts more than three seconds? No judgment either way: everyone has the right to determine their own personal boundaries. However, let's face it: The way you hug does reveal a lot about you, and that's the focus of this quiz!
We're going to ask you a bunch of non-hugging-related questions about your likes, dislikes and taste in dogs. Based on your answers, we'll guess whether you're a major hug fan or totally hug-phobic. Want to see if we can accurately figure out your hugging personality type? It's time to embrace this quiz!