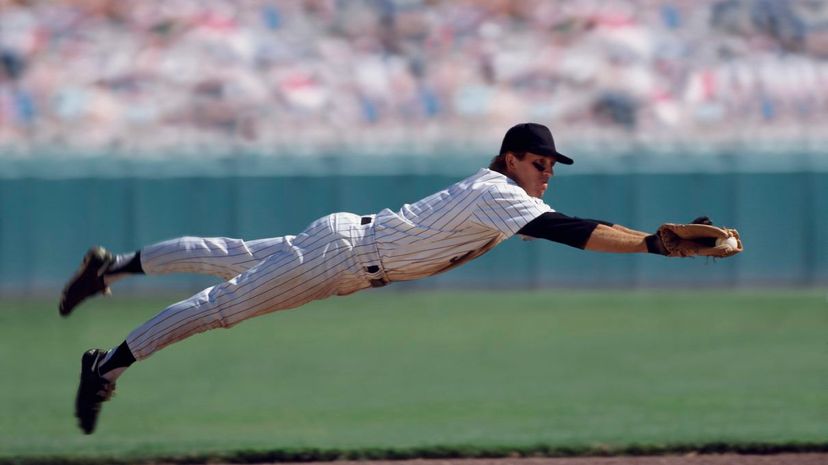 Image: David Madison/DigitalVision/Getty Images
About This Quiz
Their uniforms don't have names stitched onto them; they're just white with blue pinstripes, big numbers and leather belts. The new stadium is modeled on the old one. The team prides itself on having the most devastating sluggers, the most aggressive starting pitchers and the greatest closing pitcher who ever lived.
The New York Yankees have won more championships than any other team in the history of sports, more World Series championships than any other MLB team, by a country mile, followed by the St. Louis Cardinals, who have 10 World Series titles. "Pride, power and pinstripes" was the marketing line on the team for many years, and those do sum up much of the identity of the team.
Yankees fans are a unique breed among sports fans. Many are, obviously, New Yorkers, but there are Yankees fans all over the world, wearing hats with the interlocking N and Y. Being a Yankee fan looks easy from the outside, but nothing could be further from the truth. Yankees fans may find satisfaction more often than fans of other MLB teams, but they have to endure the unjustifiable dry spells where generations of children are born and grow up without seeing a Yankee hold the World Series trophy high. We think we understand Yankees fans so well that we can say for sure if you're a Yankees fan. Take this quiz, and let us try our luck!