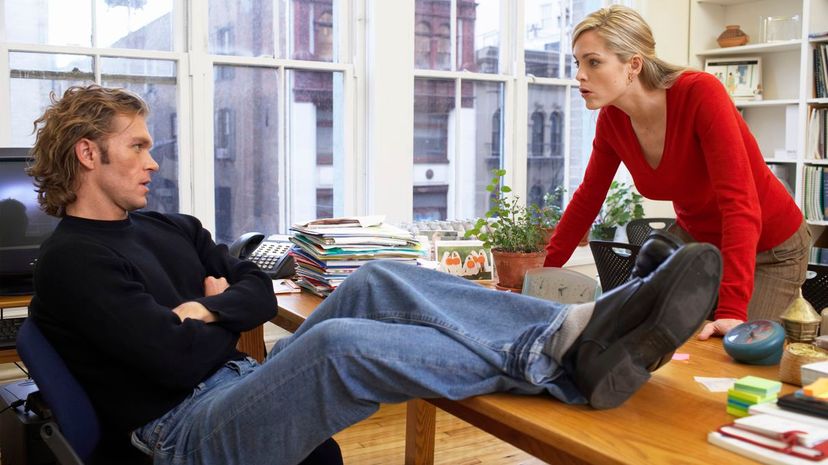 Image: Christopher Robbins / DigitalVision / Getty Images
About This Quiz
Humans throughout the ages have been annoyed by certain things, such as people who chew with their mouths open, screaming kids and folks who ask how old you are. But some pet peeves are entirely generational. For instance, baby boomers are always up for answering the phone, while millennials are more scared of phone calls than they are of rampaging bears. Gen Xers are seldom afraid to confront others with negative opinions, while millennials feel that it's more polite to ghost the people that you don't agree with.
Think we've got it wrong? This quiz is your chance to find out the truth! We've come up with an array of common pet peeves, from going on a date with someone who won't stop checking their phone to having an office colleague who wears awfully strong perfume. We're also covering breastfeeding in public, tipping and political Facebook posts. Your job is to react to these scenarios honestly, sharing your true emotions about each behavior. Through your answers, our quiz supercomputer will determine EXACTLY the generation you come from!
Ready to find out whether you're a typical millennial, Gen Xer or baby boomer? Drop everything else you're doing and come on a pet peeve journey with us!