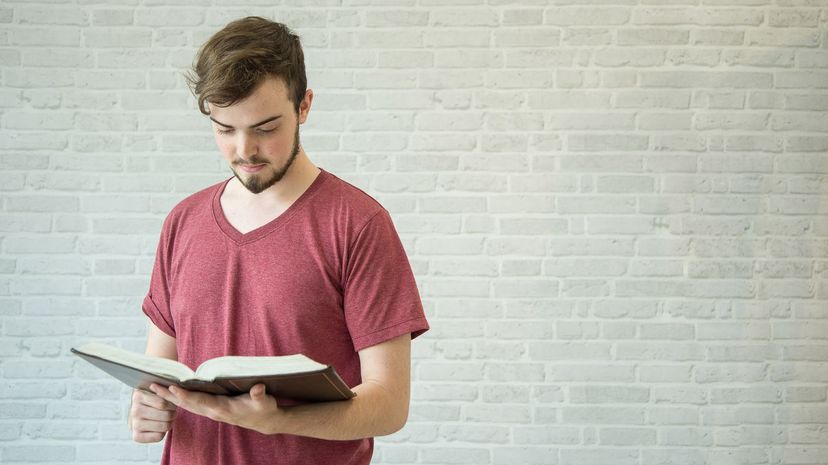 Image: Yanin Phavawattananusorn / EyeEm / Getty Images
About This Quiz
Whether or not you're a Christian, there's no denying that the Bible has been one of the most influential books of all time. The Bible has been the fulcrum of Western Civilization. How does the Bible permeate the culture? The words, ideas, phrases, metaphors, and ways of understanding what it means to be human that originate in the Bible have historically shaped our language, arts, government and so much more.

The Bible is also recognized as valuable literature in its own right. Universities commonly have "Bible as Literature" courses, dedicated to exploring the literary complexities present in the 66 books. The Bible has existed as a recognized canon since the 3rd century. With genres ranging from historical narrative, poetry, prophecy, law, letters and romances, this collection of ancient books provides as valuable a glimpse into the human experience as any literature available to us. 
Of course, many people don't read the Bible only as literature or to understand our culture, but to hear the word of God spoken to them. Many people have the Bible imprinted on their minds from a young age, memorizing verses at church and home until they couldn't forget it if they tried. Regardless of why or how you approach the Bible, it remains a powerful text; and people use this power all the time, quoting the Bible right and left to serve their purposes. Do you know the book well enough to know if they're taking it out of context or offering a false interpretation? Take this quiz to find out whether you've got the Bible memorized, or if you're getting duped by those Bible quotations!