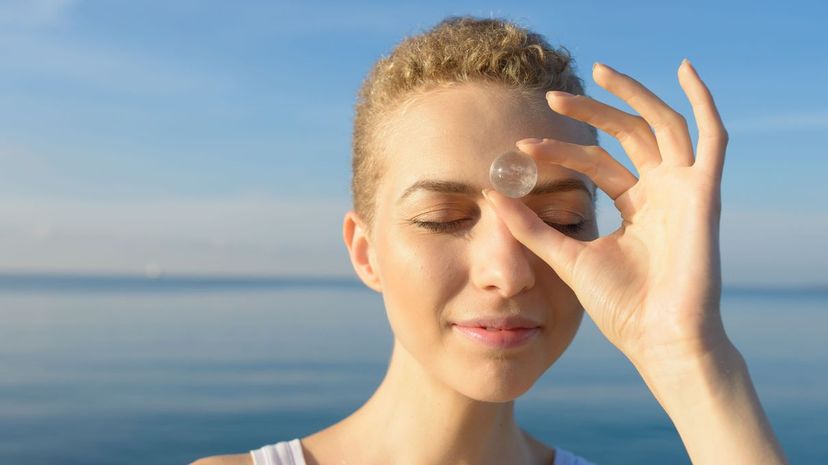 Image: amesy/E+/Getty Images
About This Quiz
Did you know that the type of crystals you're attracted to can actually reveal hidden aspects of your psychology? Your feelings, dreams and intentions all combine to give your soul its aura, the color of which is connected to your unique energy signature. According to those who do energy work with crystals, if you find yourself drawn toward certain gemstones, it means that your soul is balanced by having their special healing properties in your life. 
For instance, those who are drawn to pink rhodochrosite may need to learn to love themselves more, suggesting that their soul has a lemon-yellow aura. On the other hand, someone who enjoys turquoise might want to learn to express themselves more openly, which is indicative of a soul with a sky-blue aura. 
In this quiz, we're going to find out the color of your soul by asking you which crystals resonate the most with you. We're also going to ask you questions about how you balance your personal energy in general, through queries about your favorite essential oils, work habits, yoga poses and more. By the end of the quiz, we'll have formed an accurate picture of how crystals and other energetic tools impact your aura, which we'll use to diagnose your soul's true color. Ready to find out what it is? Let's dive in!