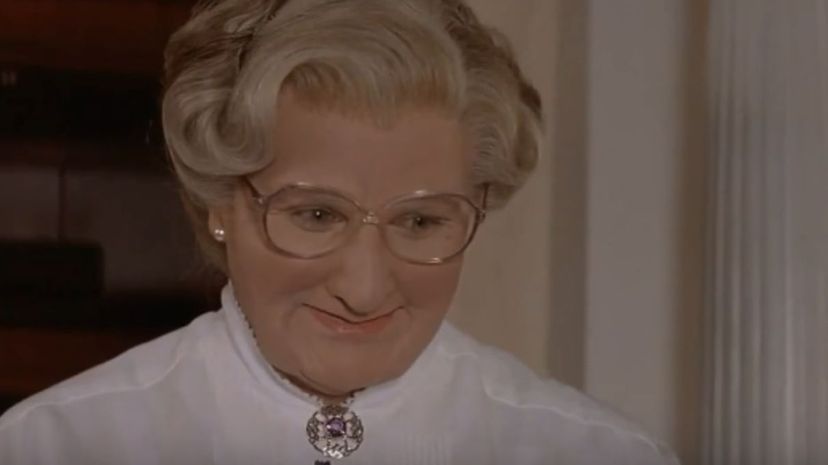 Image: 20th Century Fox
About This Quiz
"Mrs. Doubtfire" remains one of the funniest movies to hit our screens in the last generation, particularly benefiting from having aged surprisingly well despite its risky gender politics. It is all about how different families are all equally valid as long as there is love, and about how to become your best self, and how the path there may take many forms. 
Of course, while a great many of us can relate to the idea of a family structure that deviates from the classic 2.4 kids and a white picket fence, fewer of us find our true self by squeezing into an outrageous costume, doing a soft Scottish accent, and learning to play air guitar on a broom. Still, we can learn a lot from watching the journey of the Hillard family as they head down that very road.
Of course, being fully Mrs. Doubtfire may not literally mean involving yourself in such shenanigans (though it can). It simply means being willing to do anything to be with the ones you love, being openminded and ready to admit your mistakes and change, and accepting that you can never go back in life. If you're dying to find out how much that description truly matches you, read on!