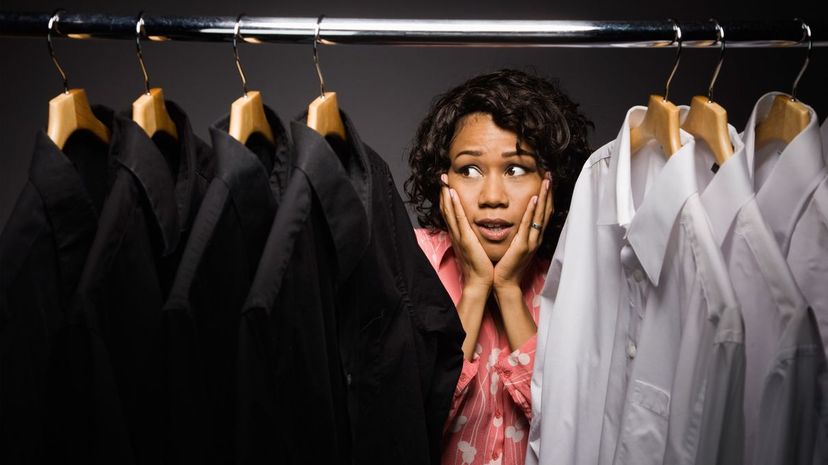 Image: Hill Street Studios / DigitalVision / Getty Images Plus / Getty Images
About This Quiz
If you were to open your closets and your drawers, we're betting that there's one color that dominates the rest. It's only human nature to be drawn to certain hues. In fact, there are many theories that certain traits are drawn to certain colors. As we shop our way to the color you would be happy wearing every day, we're going to put a few of them to the test. 
There's a lot more than you realize that goes into having a favorite color. For some of us, red is a color of warmth; for others, it's a sign of danger. The colors we like and the colors we wear have a lot to do with the inner workings of our minds and our personalities. To figure out which color you could wear for the rest of your life, we'll take a little shopping trip and we'll get to know you the best we can. 
When you read our questions, go with the first answer that pops into your mind. It's only through seeing the way you truly feel, act, or think that we can properly assess the color you are most drawn to wearing. Will you be a goth until the day you cross over to the other side, or do you bring a rainbow of colors to the office? Are you ready to let us guess?