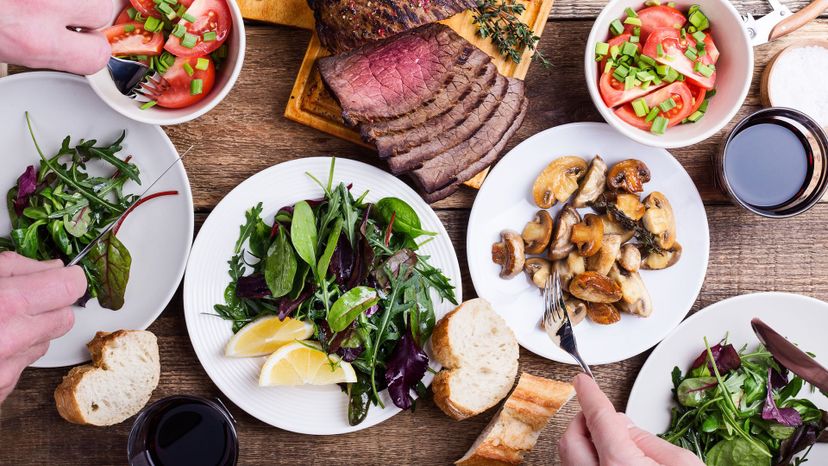 Image: istetiana/Moment/Getty Images
About This Quiz
Decades after decades saw a shift in what people were eating. Some years it was high-end food when the economy was flourishing. Other years it was more simple, and even processed food that didn't cost as much to feed a burgeoning family. With wars, depressions, and prohibition in our history, food and the ingredients used was ever-changing. 
Have a favorite food, and you don't know why? Food is such an important part of the family, friendships, celebrations, and mourning. It's no wonder that people have recipes that they only make on Christmas or birthdays. Those food items mean something, are someone's favorite, or are more complicated so they get made less often. Connecting through food is a great tradition in itself, and one of the greatest we have.
The funny thing about food is that certain foods just match people's personalities. It's kind of the same idea as people looking like their name or looking more like another name. Have you ever thought about what food you would be if you were a food? What about in a past life, when foods were popular that aren't necessarily so right now? Take this quiz to find out what food you were in a past life!