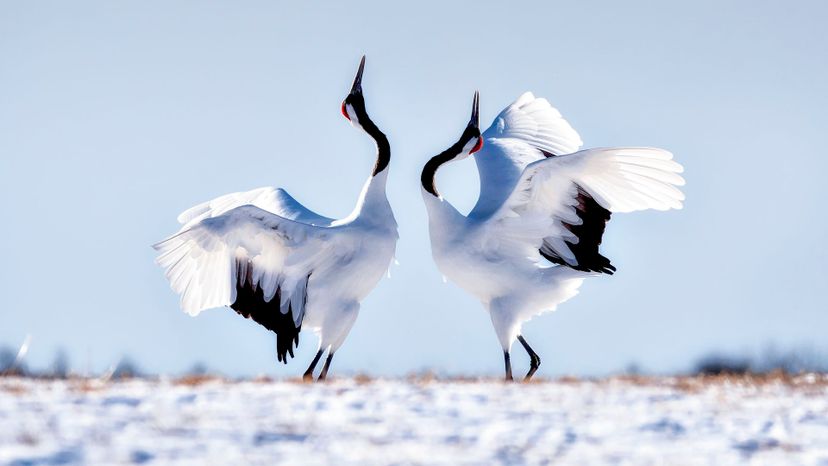 Image: DoctorEgg / Moment / Getty IMages
About This Quiz
Birds live on every continent in the world. Some migrate south for the winter because they prefer warmer climates. Others stay put and adjust to the temperature. Many birds are considered majestic and are appreciated for their beauty. For example, the scarlet macaw, peacocks, blue jays, and toucans are all admired for their colorful feathers. 
Others are considered a nuisance. For example, you'll find few people who enjoy pigeons or like it when they find a gaggle of geese surrounding their car. While we're not going to suggest you're a pigeon, there are plenty of other birds out there. 
In North America, there are doves, crows, blue jays, cardinals, crows, and chickadees. In South America, you'll find quail, flamingos, cuckoos, hummingbirds, and rails. You'll find sparrows, robins, starlings, thrush, buzzards, goldfinches, and turtle doves across Europe. Australia is home to honeyeaters, Australian robins, babblers, and sitellas. In Africa, there are eagles, parrots, cranes, storks, and vultures. If you visit Asia, you may see a black drongo, white-throated dipper, Asian house martin, or a brown shrike. Even Antarctica isn't bird-less, it's home to penguins, skuas, snow petrels, albatrosses, and gulls. 
Have you ever wondered what your inner bird is? Then, take this quiz and discover a new side of you!