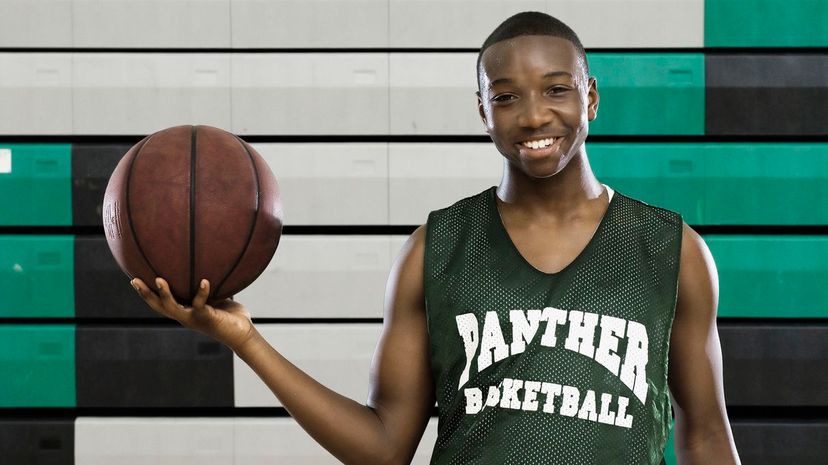 Image: Hill Street Studios / DigitalVision / Getty Images
About This Quiz
Basketball is the best. If you made the team in high school you know this for a fact. It doesn't matter if you were a starter for a team that featured a future NBA star or if you were riding the bench for a small town team in the middle of nowhere, you still got to put on the uniform and play some competitive hoops, and how cool is that?
We think we can tell you what position you played. Were you the brains of the team, someone who was calling out the plays and setting everyone else up to score? Or maybe you played on the wing, and were good for either splashing three-pointers or driving hard to the rim? Every team needs someone who does the dirty work, getting boards, taking charges and blocking out, was that you? Or maybe you were the big guy, posting up down low on offense and protecting the rim when you were on D. 
No matter what position you played, we bet it was probably pretty fun because high school hoops is just totally awesome. So answer some questions and we'll tell you if you were the floor general, a 3 and D guy, or a rim runner.