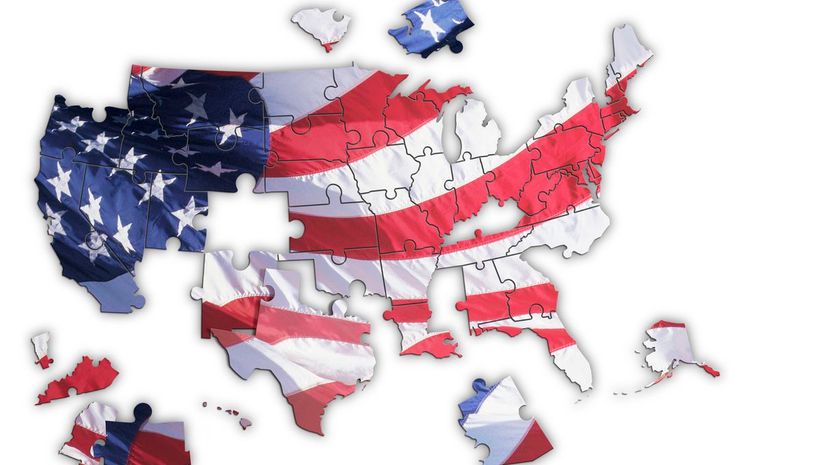 Image: Comstock Images / Stockbyte / Getty Images
About This Quiz
Some people say you need to watch how you use the word "hate" since hate is a powerful word. While that may be true, it doesn't mean you shouldn't hate certain things. It's a natural human emotion that you can't always deny. 
No one likes everything, and you don't need to, either. Music, movies, food, and yes, even states. There's a state you hate, we all know it. Maybe you grew up there and have a lot of bad memories about it. Perhaps your in-laws are from that state. Maybe you get speeding tickets every time you drive through there. Who's to say? 
Whatever the reason, we feel pretty confident that there's at least one state out of all 50 that is not the state for you. You'd never live there, don't want t visit there and would just as soon not even talk about it. But humor us for a second! Hating things is only part of being human, and since that's something we can all understand, maybe we can even guess what state you hate. We're not necessarily hate psychics, but you never know. Grab your map of the U.S., and let's take a road trip to Hatesville!