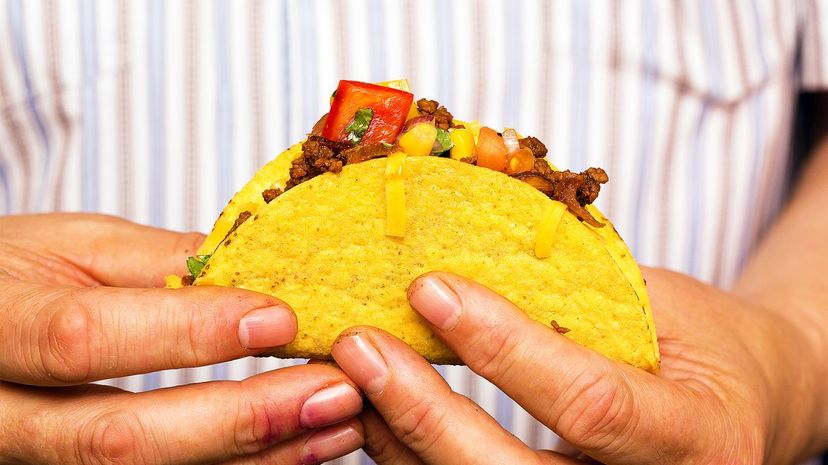 Image: Elena Eliachevitch / Moment Open / Getty Images
About This Quiz
We all know about Burger King, McDonald's and Wendy's, but if there's one fast food chain that is known for Mexican-style food, it's Taco Bell. This popular restaurant offers well-known menu items like the quesarito, soft taco, crunchy taco, and the crunch wrap supreme. Hungry diners also tend to enjoy "box" meals, which includes the nacho fries box and the chalupa cravings box. 
But Taco Bell offers more than just tacos, burritos and quesadillas, as their salads and power menu bowls are popular as a healthy alternative as well. Taco Bell is also an ideal choice during breakfast hours, as the chain serves hearty items like the mini skillet bowl, the sausage flatbread quesadilla, the breakfast crunchwrap and the grande scrambler. 
For even more flavor, diners love to enhance their meal with mild, fire, hot, diablo and even verde sauces! The real question is: What do you order at Taco Bell? Do you like to try new menu items or do you prefer to stick with what you know? How much do you like to customize your Taco Bell order? Whatever your preferences are, this quiz will determine what you're really like, as well as which part of the United States you grew up in!