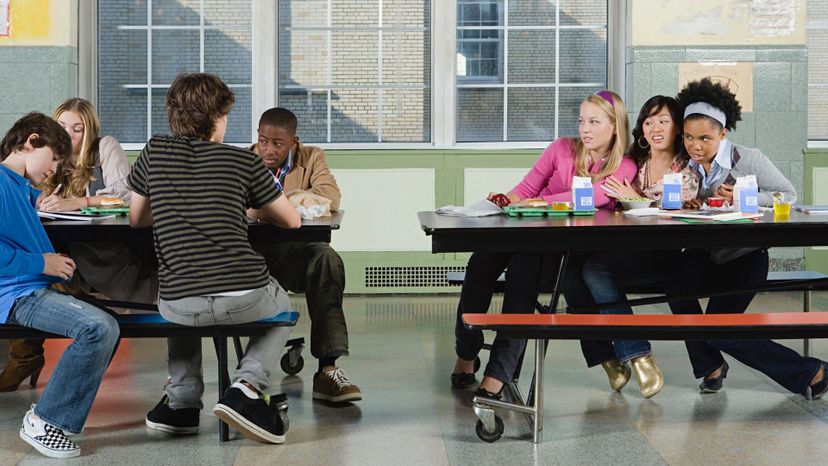 Image: Image Source/Photodisc/Getty Images
About This Quiz
No matter how much we try to avoid them or deny that they even exist, cliques are just a part of high school. Cliques are usually formed based on things that people have in common, because being in a group with like-minded people can make it easier to deal with situations that would be harder to face alone. Cliques help high-schoolers feel supported, welcomed and respected among their peers - and they pretty much guarantee that there will be someone to sit with at lunch. 
There are many groups and, as time passes, newer ones seem to be popping up, but the fundamental cliques remain the same. There are the popular kids who usually run the school, the nerds whose main focus is getting into an exceptional college, the theater kids who seemingly have stars in their eyes, and the drifters who get along with everyone, among others.
Can we correctly guess which one of the many high school cliques you belonged to? Well, if you would like to find out just how accurate this quiz is, you must take it. Let's find out if you will be reminiscing about your days as a popular kid or trying to forget the time you spent being a nerd.