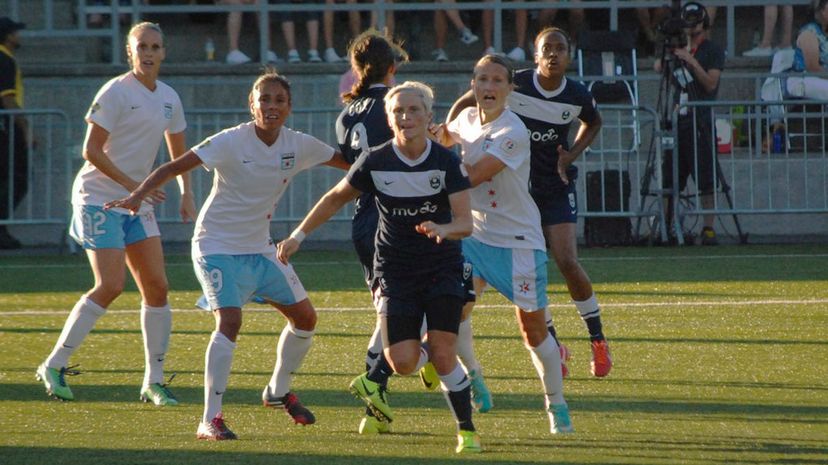 Image: WikiCommons by Hmlarson
About This Quiz
Thanks to the Herculean efforts and incredible success of the U.S. women's soccer team in the 1991, 1999, 2015 and 2019 FIFA Women's World Cup, women's national soccer is finally getting some well-deserved time in the spotlight. Star players such as Megan Rapinoe, Abby Wambach, Carli Lloyd, Alex Morgan, and Hope Solo are inspiring young women and girls all over the country to get involved with the game of soccer. Soccer is still a relatively young game in North America for both male and female players, and this gives fans the chance to watch new teams become stronger, faster and more disciplined. Just as each individual player has a distinct style of playing, so do the teams which they belong to. 
When you think about your most-loved soccer team, which qualities come to mind first? Is it sportsmanship? What about loyalty, community and leadership? These questions will help determine the team you're most closely aligned with in terms of values, geographical location, team members and your fellow fans.
Are you ready to get serious about women's soccer? Put on your lucky jersey, grab your hand-lettered banner and get into game mode. It's time to figure out who your all-time favorite women's soccer team is!