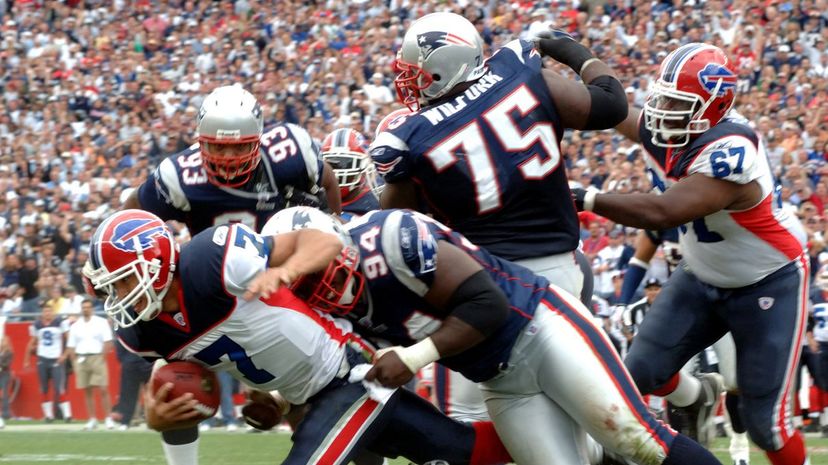 Image: Wiki Commons by U. S. Air Force photo by Tech. Sgt. Larry A. Simmons
About This Quiz
When you were young and just learning about the game of football, what went into deciding who your favorite NFL team would be? Was it the star players on the field, maybe that legendary quarterback with the attitude and skills to match? Did you choose your hometown team, the one that your parents and friends all rooted for? Maybe you were a rebel and picked your favorite team based on jersey colors or what the team's mascot was. 
No fan determines their favorite team the same way, but we all come to love one team over all the others. We root for our favorite each Sunday alongside both friends and rivals, talking trash from kickoff until time runs off the clock. If our team wins, we are inspired and hopeful for the next week. If our team loses, we cry ourselves to sleep until the next kickoff. One thing is certain, however, and that is the fact that we are always there rooting for the team we grew up watching week to week. 
Do you think we know which team you grew up watching? Here's your chance to find out. Get started and see how much we really know about you!