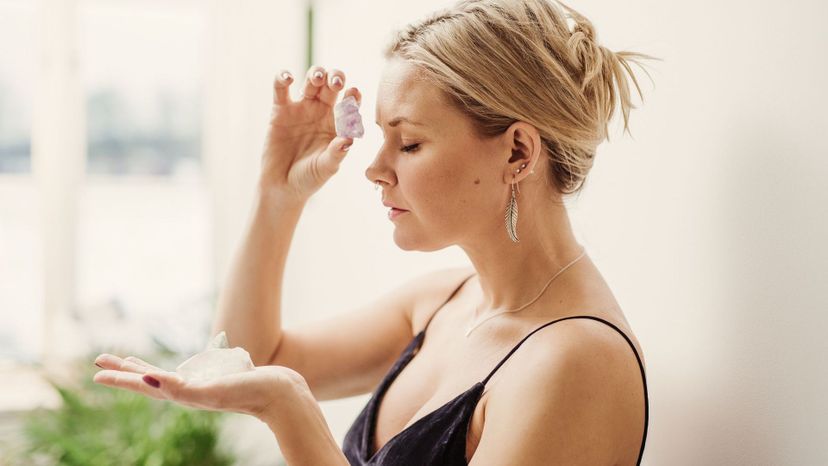 Image: knape/E+/Getty Images
About This Quiz
"Chakra" is a word you may have heard during meditation or your weekly yoga class. It derives from Sanskrit and means "wheel," referring to the spinning and rotating life force inside of you. The idea behind chakras is that they are the energies that move you and move inside of you. There are seven of them, and they each mean and do something different in your body. When one of them gets blocked, you may notice some things are more difficult or more frustrating for you in your life. 
It's not only about the physical body that chakras impact. They also affect the mind and spirit, but if they are out of balance, if one opens too quickly or moves too fast, you will notice it in your physical health. Learning about chakras is great for those who consider themselves spiritual, and want to be more connected to their body, the energy around them, and the earth. The chakras move from the top of your head to the base of your spine.
If you've been feeling off, and Mercury isn't in retrograde, one or more of your chakras might be blocked! Take this quiz to find out which one it is, and get yourself back on track.