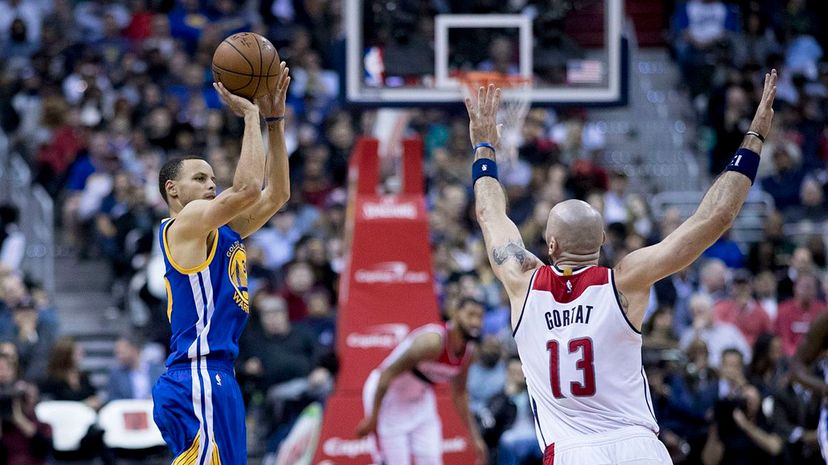 Image: Wiki Commons by Keith Allison
About This Quiz
While we idolize some of the game's individual greats - Jordan, LeBron, Magic - above any single star, basketball is a team sport.
There would be no MJ without Scottie Pippen's complimentary scoring and strength in the paint, or Dennis Rodman's ability to track down rebounds and loose balls. LeBron wouldn't have been able to bring a championship back to Cleveland without Kyrie Irving's clutch shooting or Kevin Love's outside consistency.
Every championship team in the NBA is really a sum of parts that know where they fit in. The best guys on the team set the tone and direction for the squad - everyone else simply needs to execute on their particular role so that the group can be successful. 
In a real game, the decision on which role you play on the court is made from a combination of your physical attributes, your natural inclinations and your personality. But if you were an NBA baller getting paid the big bucks to hoop with the pros, which position would you be? Give us the rundown on who you are with the following questions, and we'll guess. Let's ball!