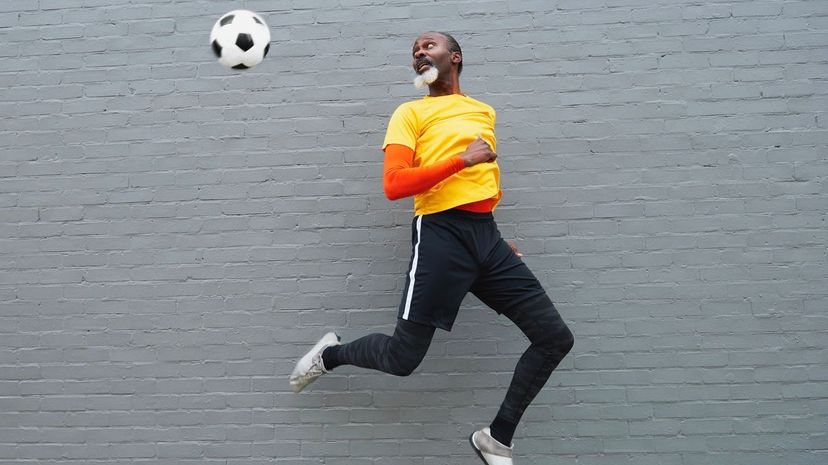 Image: Tara Moore/DigitalVision/Getty Images
About This Quiz
Soccer is one of the oldest sports continuously played by humans, dating back well over a millennium. The appeal of the game is pretty universal, for several reasons. Firstly, even if you are absolutely awful at the two key elements, kicking and running, you can still have a very good time wallowing around the pitch screaming fearsome before fleeing whenever the ball comes your way.
This means that anyone can have fun at the game, and people of different abilities can still enjoy playing with one another as long as they don't take themselves too seriously. The second reason is that if you have a ball (which is extremely cheap), a patch of open ground, and two sweaters to put on the ground to mark the goal, you can improvise a little football pitch. Thirdly, you can even play on your own. This means that the barrier for entry is essentially non-existent. You don't really need any skill, any money, or even any friends and you can still get started!
However, the top end of the game is another matter. The amount of skill, money and fans is absolutely incredible. This means that even among the very top 0.001% of talent who make it as professional players, there is a high need for specialization and for a level of skill that is out of this world. Different body types, temperaments and abilities lend themselves to different positions in the high-stakes world of professional football, top of which is the Premier League.
Where would you find into this elite environment? Let's find out!