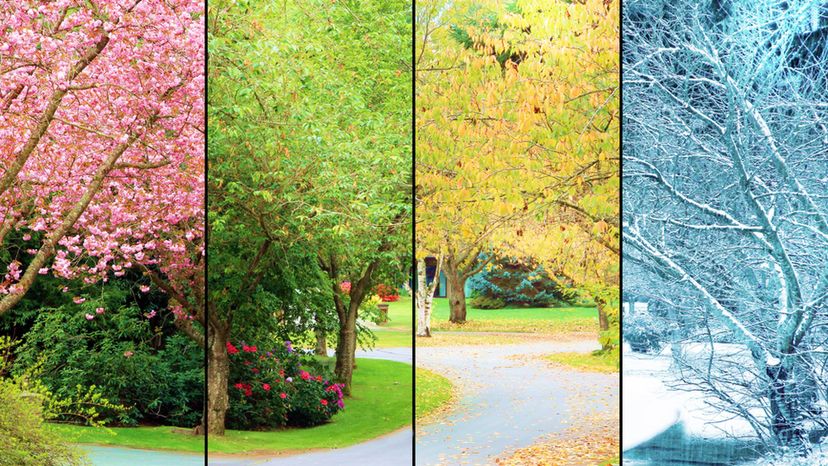 Image: Shutterstock
About This Quiz
The four seasons are amazing things. While many of us are content to live in something that resembles an endless summer, and others don't mind living in freezing cold areas that don't get much of a summer at all, most of us love the seasons. Think about it, would summer be as fantastic as it is if you didn't have winter to contrast it with? We think not. 
A lot of people think that the season you were born in has much to do with your personality and who you turn out to be. What about you? Are you the type that has a personality that is a combination of long nights filled with fun and partying and long days filled with relaxing and basking in the sun like summer? Are you filled with wondrous beauty, but still have a sense of seriousness and change like fall? 
Are you as tough, strong, quiet and peaceful as the most intense winter you can imagine? Or maybe you are filled with change, potential, and growth, like the most wonderful spring you could ever experience? And does any of this have to do with what season that you were born in? Take this quiz to find out.