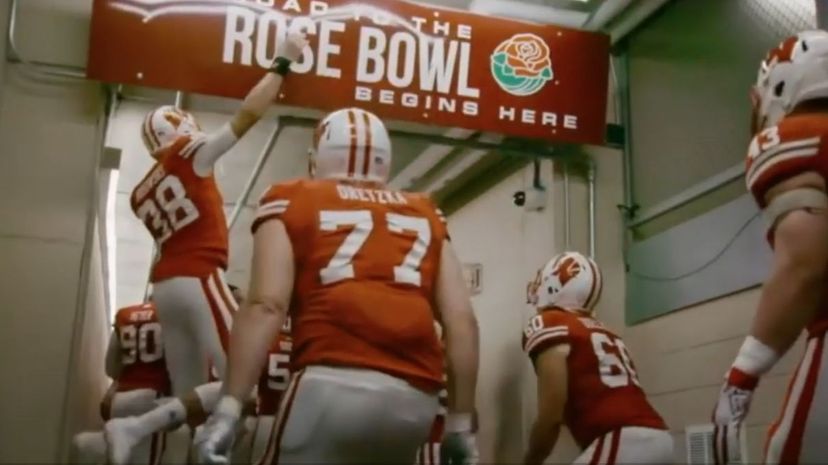 Image: Owen Cassell via YouTube
About This Quiz
Every year since 1902, the Rose Bowl has made hearts beat faster. These days, the traditional East versus West matchup is viewed by 28.6 million people, making it the most-watched football game after the Super Bowl. When you spend your New Year's day watching it this year, will you be wearing a green or a red jersey? 
During this quiz, we're going to ask you all about this year's contenders, your Rose Bowl traditions and your thoughts about some of the other big NCAA games coming up. You'll even get to shout your opinions through the bullhorn about a few of the Big 10 and Pac-12 teams that didn't make the cut. By the time you're through walking us around the gridiron of your mind, we'll know which team gets your loyalty this year. 
Picture yourself in the bleachers of Rose Bowl Stadium, and imagine yourself calling the shots. After you pick the iconic plays you think the coaches should try to pull off this year, it will be easy to figure out who you're going to place your bets on. Will it be the pride of Oregon, or will it be Wisconsin's favorite wood-eaters? Make the first snap, and see how we do!