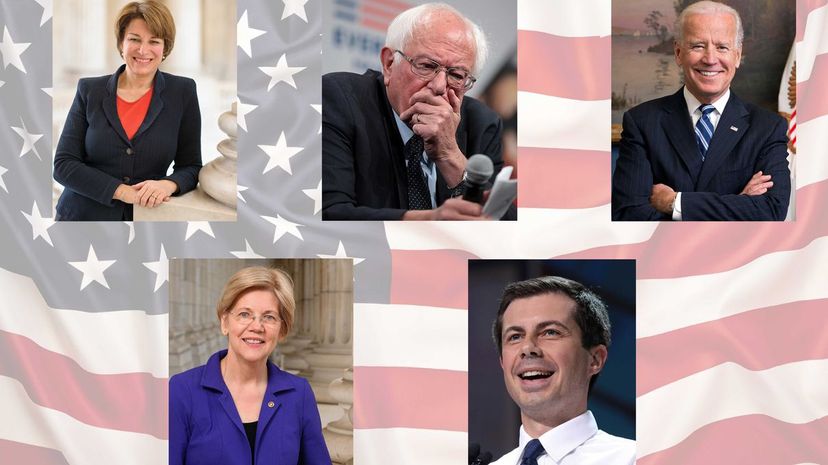 Image: Wiki Commons / Joseph Clark/DigitalVision/GettyImages
About This Quiz
From February to June 2020, Democrats will select which candidate they want to battle Trump in the presidential election. This election season has had an unusually large field of candidates, all energized to go up against Donald Trump. A total of 29 candidates have stepped up to run, and now eight major candidates remain to be whittled down in the primaries. 
Democrats have the opportunity to determine the vision of their party and are anxiously seeking to parse out what Americans most want and need to see in order to regain control. Women, like Elizabeth Warren and Amy Klobuchar, face Americans' voiced anxieties that they may not be "electable" by pointing out that they have a better record of winning elections than the men in the running. Progressives, like Bernie Sanders, take on worries that their platforms are too radical by rolling out the specifics of how their plans would look in action. Moderates, like Joe Biden and Pete Buttigieg, battle for the centrists in the party — those who don't want to shake things up but just want to stop the red tide. 
The variation in candidates' promises and visions for our country creates a wide gulf between the contenders. This primary election will determine the face of the party entering into the national battle for the direction of the country. What would that face look like, if you had your pick? Cast your vote for these questions, and we'll tell you who we think you'll vote for!