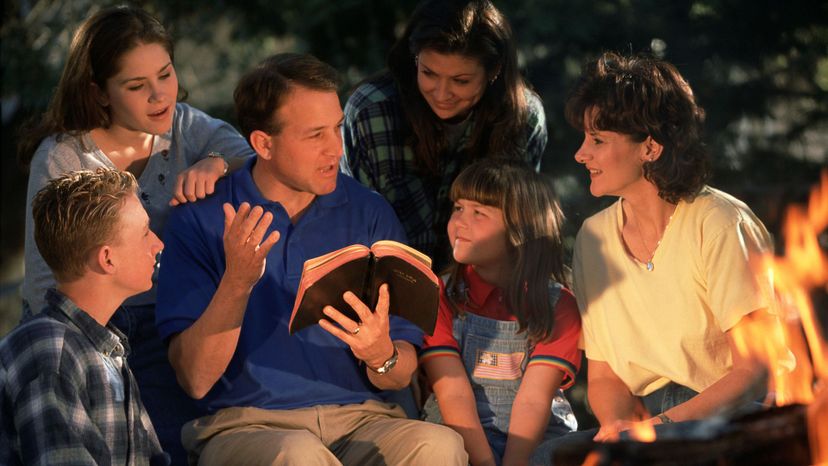 Image: Getty
About This Quiz
God may be everywhere, but that doesn't mean everywhere is necessarily well-suited to learning about the nature of God. When you're a child especially, it's easy to get distracted by things like TV, playing with your friends, and avoiding doing your household chores.
That's why God - or rather, His representatives on Earth - invented Bible camp. This is a summer camp but with a substantial Christian or Jewish component. It's not just about studying the Bible at Bible camp. There are often other activities just as there are at different summer camps, like building campfires, learning to swim, and abseiling. However, there are also prayers, Bible study groups, and discussions of theological matters.
Bible camp may not be for everyone, but for children who are exploring their faith and curious about the Good Book, it's definitely a great way to figure out how they feel about their family's religion and whether they intend to hang onto it or find another way to their truth at a later stage. Love it or hate it, Bible camp will undoubtedly propel this journey forward, though in which direction is impossible to predict!
Can we guess if you're a Bible camp attendee or not? It's time to find out!