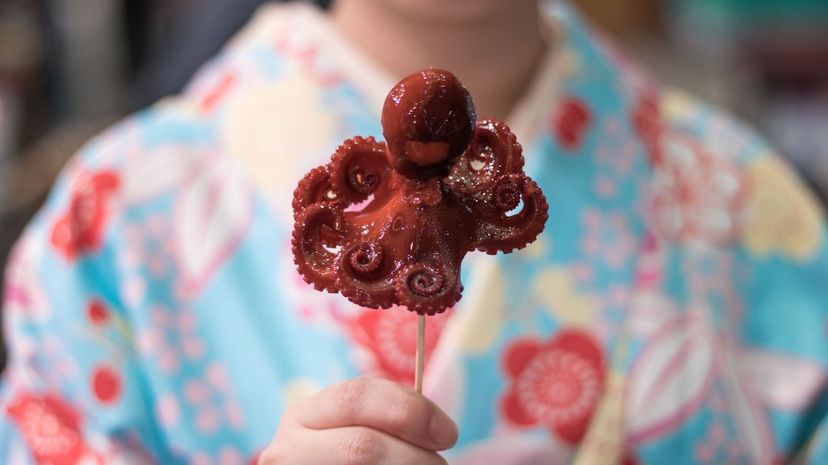 Image: Yun Han Xu/Moment/Getty Images
About This Quiz
We all have foods that we love and eat on the regular, but there is a whole world of strange foods out there outside of pizza, wings, apple pie and Kraft macaroni and cheese. What foods are loved and loathed can vary a lot from culture to culture.
For example, a lot of people around the world might find buffalo chicken dip an odd food, but it's a Super Bowl party staple for many Americans. However, to many westerners, the staple foods of other cultures might seem odd. For example, if you didn't grow up with it, eating fish eyes or fermented eggs might seem downright strange! 
Can we guess how old you are based on whether you are down to eat chocolate covered crickets or not? Maybe your opinions about vegan foods will reveal your age. Or perhaps it will be your hatred of mayochup or love of pickled beets that gives you away. Some foods are controversial, some foods are popular, and others might seem strange, but remember that some of your most loved foods might seem totally bizarre to someone else! React to these odd foods from around the world, and we will try to guess exactly how old you are.