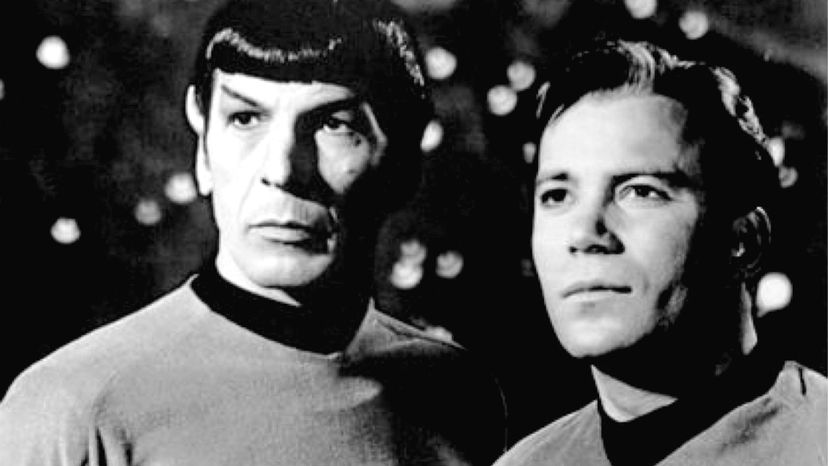 Image: Wiki Commons by NBC Television
About This Quiz
The "Star Trek" franchise is massive. There are at least six television series, 13 movies, and hundreds of books with more media constantly being created. While Trekkies disagree on which TV series and movies are the best, they can all agree that "Star Trek: The Original Series" started it all. 
On September 8, 1966, NBC broadcast the first episode of "Star Trek." Initially, the show was not a pop culture phenomenon. Legend has it that "Star Trek" was a total ratings failure and NBC wanted to cancel it almost immediately. However, that wasn't the case. NBC found that "The Original Series" appealed mainly to "upper-income, better-educated males." Fortunately for generations of Trekkies, those viewers gave NBC enough incentive to provide the series with a third season and enough episodes to be syndicated. 
In syndication, "Star Trek" thrived and found a new audience of young viewers, turning the series into a cult classic. Those fans took their passion for the series and created "Star Trek" conventions where they would trade merchandise.
Without that first group of passionate fans, the movies, "Star Trek: The Next Generation," "Star Trek: Voyager," "Star Trek: The Next Generation," the other television shows, and the books never would have been made. Without them, generations of people would not have been inspired "to boldly go where no man has gone before." 
If you love Star Trek, take this quiz! We'll guess if you are an original Trekkie, inherited your love for the series from your parents, or are a latecomer to the franchise.