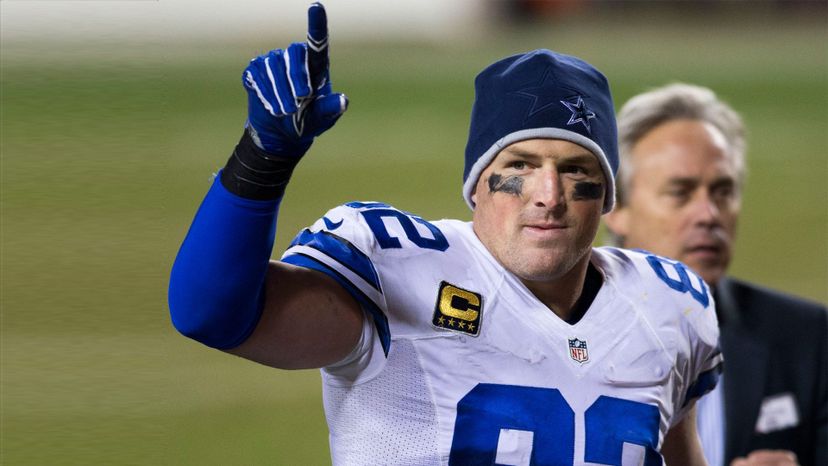 Image: Wiki Commons by Keith Allison
About This Quiz
You don't have to be Texan to follow the fortunes of "America's Team," the Dallas Cowboys. They play in Arlington but have fans all over the world (and if you're taking this quiz, you're probably one of them). There's a saying that "everything's bigger in Texas," and that's certainly true of the Cowboys, who rank as the world's most valuable athletic team, at an astounding $4.2 billion. 
The Dallas Cowboys wear fairly staid team colors -- blue and white -- but don't be fooled: They've fielded some of the most colorful players in NFL history. Some of the most talented, as well. Consider "the Triplets": Michael Irvin, Troy Aikman and Emmitt Smith. They were fan favorites in the Cowboys' boom years of the 1990s, partly under the astute guidance of Jimmy Johnson. Or maybe you're old enough to remember the stellar play of Roger Staubach, nicknamed both "Captain America" and "Captain Comeback," the latter for his ability to snatch victory from the jaws of defeat. 
With such a diverse cast of characters, we're guessing that your favorite Cowboy tells the world a little bit about your personality and what you value. More specifically, we're guessing that your personality and what you value might tell us which Dallas Cowboy is your favorite. So we've constructed a quiz to attempt just that. Answer honestly, from your gut, and we'll make our best prediction!