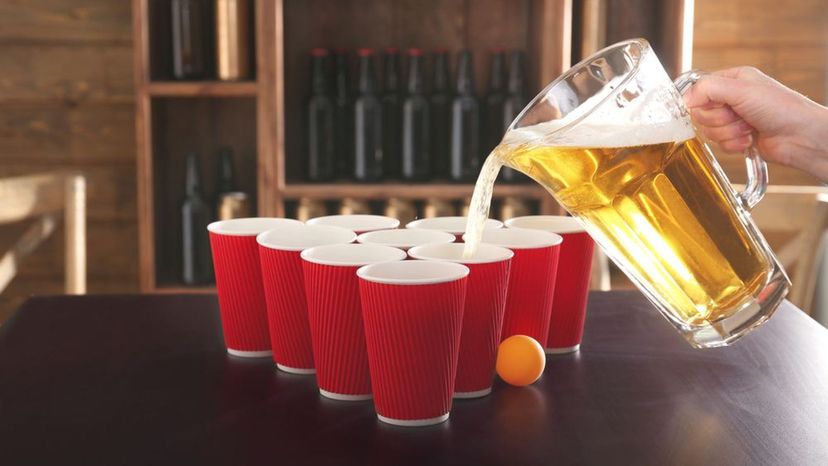 Image: Shutterstock
About This Quiz
Drinking games are exactly what they sound like: games that involve the consumption of alcoholic beverages, and while many people believe that they were only recently created, there is evidence that shows that they existed during the classical era (between the 8th century BC and 5th century AD). Today, all that is required for these games is a deck of cards or pack of cups, a fun group of people and a plentiful stock of alcohol. Once you have all three, the festivities can begin.

Drinking games have become a staple of college life, and almost every student has participated in one at one point throughout their "college experience." While that is where it is most popular, you find many different people from all walks of life playing these games.
When many of them were invented entirely from someone's imagination, like Flip cup, Never Have I Ever, Pennies and Quarters, many of the games that we enjoy playing are new twists on classic games like drunk Jenga, beer pong, and beer roulette.
Can this quiz determine what your favorite drinking game is? Will it be a game of strategy, something physical or a game that requires pure luck? If you would like to find out, then you should take this quiz!