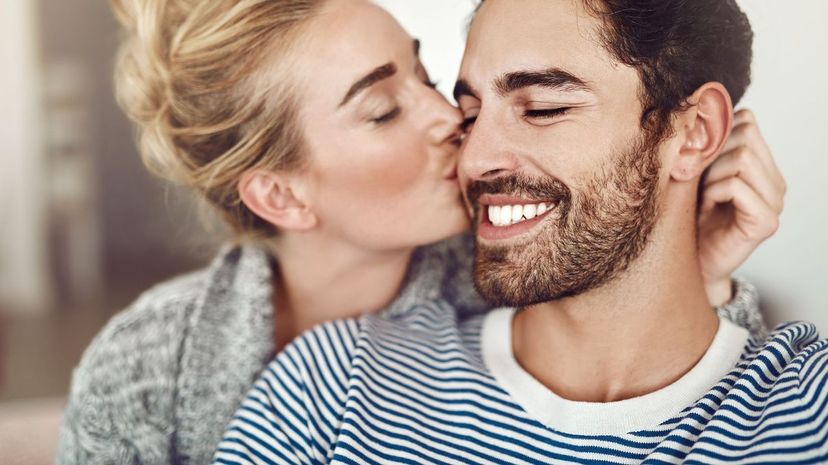 Image: PeopleImages/E+/Getty Images
About This Quiz
References to lip-and-tongue kissing date back to at least 3,500 years ago, with one ancient Sumerian poet describing the act as "tonguemaking." You won't be hard-pressed to find bygone historical mentions of the intimate gesture, either: In 370 B.C., famous Greek philosopher Xenophon wrote of the Persian custom of kissing on the lips as a form of goodbye. The Romans loved to kiss in various forms, and Jacob and Rachel even exchanged a few smooches in the Bible. Basically, humans have been kissing for a long time. 
Many speak of "chemistry" in relation to kisses—ultimately, pressing our lips against some people's lips just doesn't create the same "spark" as with others. While this may just be a matter of attraction, the type of kiss can also play a role in how much we enjoy it. For some people, a lengthy French kiss is the only way to go, while others prefer lots of little smooches. So, which type do you prefer? 
Chances are we have an idea! Before you lay one on your love, let us tell you what you truly like best. Take this quiz to find out if we can guess your favorite type of kiss, once and for all.