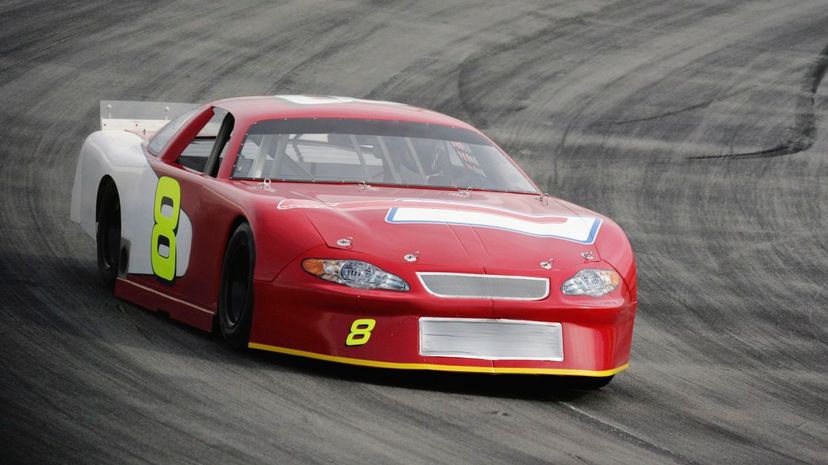 Image: avid_creative/E+/Getty Images
About This Quiz
Back in the prohibition days when alcohol was illegal in the U.S. for 13 years between 1920 and 1933, moonshiners made a living off production of illegally made spirits. Distillers of moonshine used runners to deliver their product. These runners were drivers who souped up their cars and made room by taking out seats and stripping parts in order to fit more booze. These runners were adept drivers who used their driving skills and modified cars to slip past the law. When runners weren't driving blindly down mountain roads at night with no headlights, they found entertainment and bragging rights by holding makeshift races on the weekends. These races would eventually become the first incarnation of NASCAR auto racing.
These informal races were often dangerous with no rules in place, too many cars racing at once and little to no organization. In 1947, a driver named Big Bill France held a meeting in Florida to organize drivers into a cohesive body of racers and mechanics with a common goal of standard rules of racing. This meeting bore what is to this day know as the National Association of Stock Car Auto Racing or NASCAR. 
Today, NASCAR is one of the biggest spectator sports in the U.S. In the sport of auto racing, the drivers are the stars, and in NASCAR there is no shortage of popular figures. With nicknames like The King, Smoke, Outlaw and The Intimidator, NASCAR drivers are superstars in the sport. With a field of strong personalities, there are heroes and villains, and all have a huge amount of fans. Drop the hammer down and put it into overdrive on this quiz and we will guess your favorite NASCAR driver!