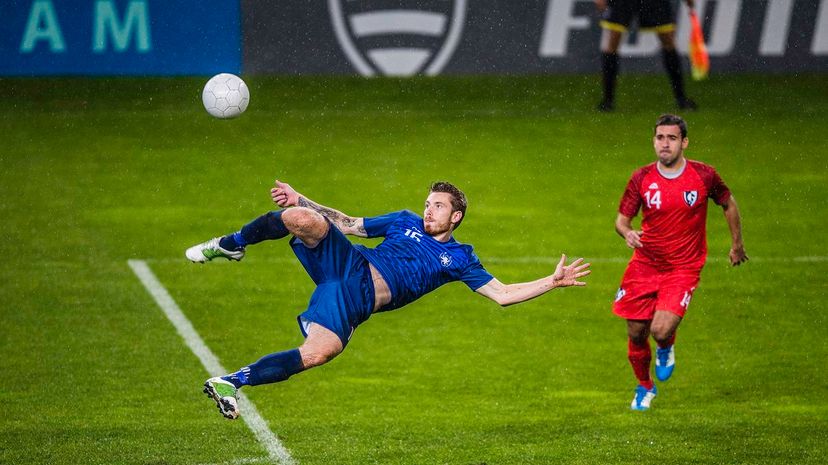 Image: vm / E+ / Getty Images
About This Quiz
The Premier League is the English soccer championship, and it is one of the most elite soccer leagues in the world, with the others being the Italian, Spanish and French leagues. The main reason for the Premier League's ascendancy is primarily that England is the original home of soccer, meaning it had first mover advantage in building a league that would attract the very best soccer talent. It also enjoys an advantage of a national history whereby its native tongue is widely spoken across the globe, resulting in many aspiring players preferring to move to England, where they will be able to communicate.
This means that the best football you can watch is found in the 20 teams of the Premiership. The World Cup may be more prestigious, but because each team can only tap the best talent in a given country, it still isn't as impressive as the Premier League, where the best players of every country can team up together. Only in the Champion's League - where the top teams from multiple European leagues compete - will you see better football.
However, not all Premier League teams are the same. They each have a distinctive culture, style of play and history. That means everyone who loves Premiership soccer has a particular favorite. Can we identify yours?