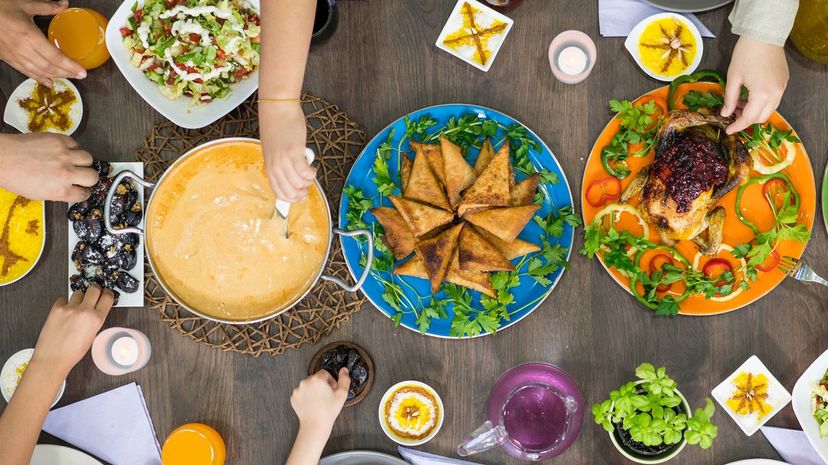 Image: Jasmin Merdan / Moment / Getty Images
About This Quiz
When we look back at the kind of foods that were trendy in the '40s, '50s and '60s, it's hard not to shake our heads. Sloppy joes taste just as gross as they sound, and Jello salad doesn't merely taste weird — it looks like crazy food from the future! What were chefs back then thinking?
As it turns out, while some of those food trends were inexplicable, others had their roots in very understandable circumstances — namely, World War II food rationing. Because the troops required so much fresh food, ingredients like milk, eggs, butter, fresh fruit and fresh vegetables were hard for ordinary cooks to come by. So they improvised, creating dishes based on canned or preserved foods. That's how stewed prunes, pineapple upside-down cake and creamed chipped beef were invented. 
Meat was scarce too, which is why dishes like liver and onions used to be so popular. If you can't get steak, liver starts looking pretty good! Later generations were less affected by these circumstances, which means that their taste in food differed widely from that of their parents or grandparents. Don't believe us? That's what this quiz is for. Tell us your opinion of a bunch of vintage foods and we'll accurately guess your generation!