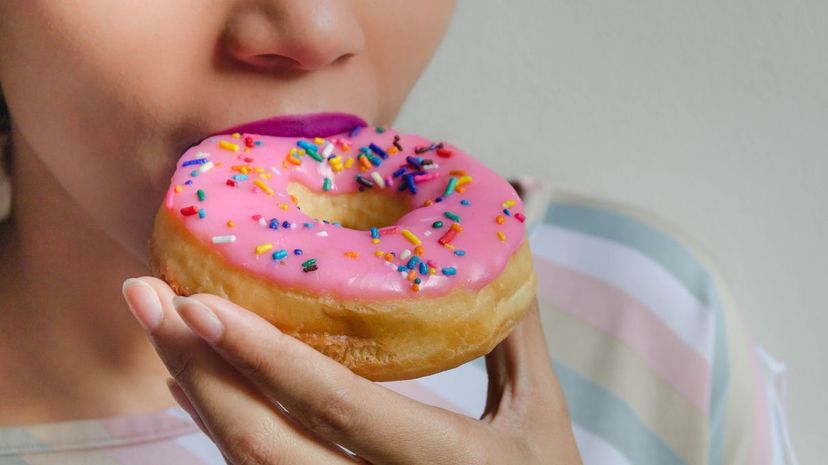 Image: Elizabeth Fernandez / Moment / Getty Images
About This Quiz
A crunchy, perfectly-salted french fry with a pillowy inside. A delicious bowl of ice cream with chocolate chunks. That perfectly crisp potato chip fresh out of the package.
These aren't the healthiest foods in the world, but they are so good. It seems almost impossible to resist these treats ... and once you start eating them, it's tough to stop. How are these foods so utterly addictive?
Simple: The snack food industry is a big business, worth over $100 billion annually around the globe. When there's that much money to be made, food companies will spend comparable amounts to earn a place in your pantry – and stomach. 
The human brain is wired to crave carbohydrates, leftover programming from a time when we had to hunt our own meals to eat. Our love for things crunchy, sweet and salty is simply a function of evolution trying to help us survive. Food engineers are paid handsomely to find the perfect blend of attributes that lights up this brain wiring and makes us eat until the bag is done.
Researchers study everything, from the sound a crunch makes to how much bite force is required to eat. Each variable is tested and re-tested in a food lab to make sure that the product has maximum appeal. Scholars and researchers have been documenting these findings in academic papers for decades, compiling data to maximize the addictive nature of foods.
So while you probably don't want to consume it regularly in your diet, having a bit of junk food here and there won't kill you – in fact, it just means you are human.