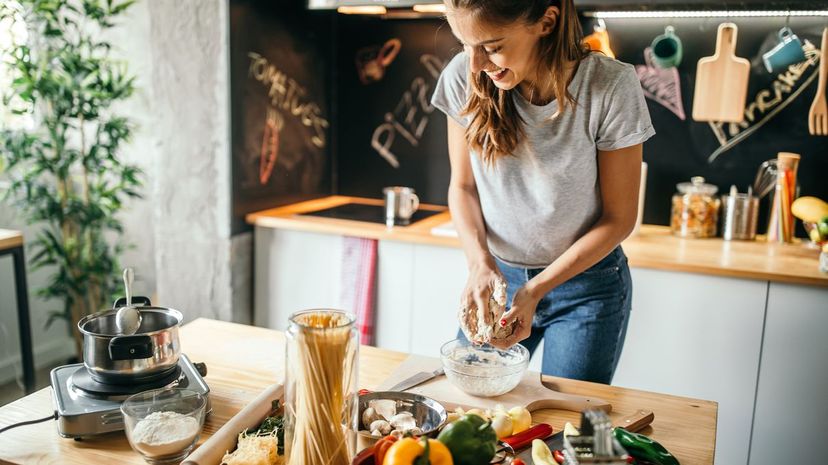 Image: mixetto / E+ / Getty Images
About This Quiz
Does anybody actually like Mondays? As the great literary character Garfield once said, "I'm a Friday person in a Monday world." Even if you like your job, it's always hard to leave the weekend behind and settle into your weekday duties. To soften the blow of Monday, some people schedule fun events, like a movie night. Others indulge in special Monday self-care rituals, such as getting their nails done or taking Epsom salt baths.
But most of us try to ease into the week by making Monday night as simple as possible. That means not scheduling any social events, saying no to chores and preparing a low-effort Monday night meal. In fact, you probably have a go-to Monday meal that you make almost every week. If you have kids, it's likely something hearty and well-balanced, while if you're single, it might be as simple as a loaf of French bread, a wedge of cheese and an apple. Gourmands prefer Monday night meals with at least one interesting ingredient, while those who don't like to cook usually want something comforting and familiar.
Think these are stereotypes? Don't be so sure about that! For this quiz, we've put together a series of questions about your household, culinary habits and lifestyle that are going to help us accurately guess what you make every Monday. Want to see if we can figure it out? Don't hesitate another second — jump into this quiz!