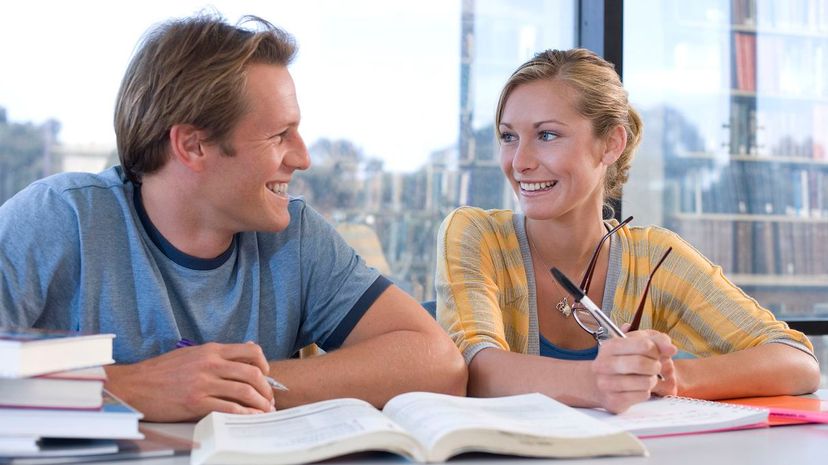 Image: Bounce/Cultura/Getty Images
About This Quiz
Are you a stickler for syntax and spelling? Or have you forgotten most of what you learned in English class? You can tell a lot about a person by paying attention to how they speak, but how someone writes can reveal even more.
Grammar is more than just tenses and contractions. Everything from word choice to hyphens can completely change the way you communicate your thoughts. Your knowledge of adjectives, synonyms and proper punctuation could radically affect your tone and inflection. 
A multitude of elements make up a well-constructed piece of writing, but you might know more than you think. You may understand how to identify a compound-complex sentence, but can you tell the difference between a direct object and an indirect object. Even if the thought of differentiating between "who" and "whom" make you dizzy, this quiz will help you see where you stand. Keep reading to see how much you know about the English language, or what you might need to review. 
No matter how much you studied while in high school, reach into your mental library to see what you've retained. You'll also get to have some fun picking apart this surprisingly strange language.
What are you waiting for? Get started to find out if we can guess your high school GPA!