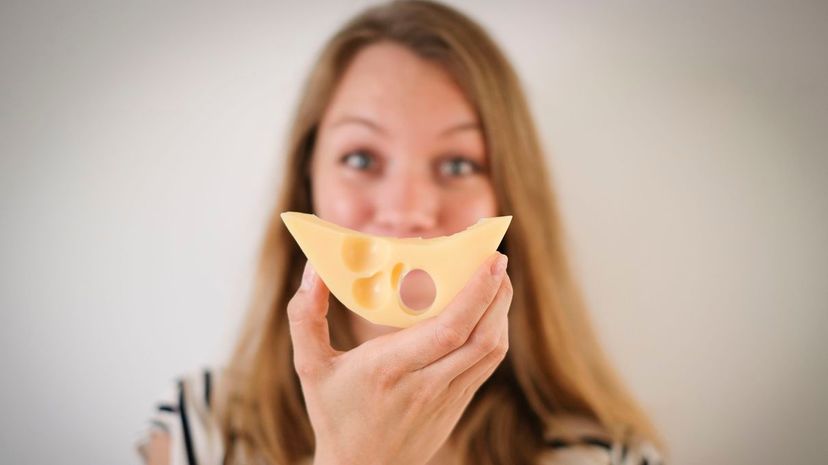 Image: Christoph Hetzmannseder/Moment/Getty Images
About This Quiz
Word is cheese was invented back around 8,000 B.C. Just imagine how sharp cheese from back then would be today. No doubt that early cheese was pretty basic stuff, nothing as fancy as some Camembert or a nice, creamy Brie. But even a simple cheese can be a great cheese, which is kind of the beauty of cheese in general. It's almost always good! 
And it's versatile, too. You can use it in sweet applications like cheesecake, or you can make it into a sauce for a rich lobster mac and cheese. It's good on its own on crackers or, as everyone knows, it takes a pizza from an unimpressive slice of bread with sauce to something amazing.
So we're confident that cheese is pretty much the best food ever. That's a given. But with literally thousands of kinds of cheese available to choose from, resulting in tens of thousands of different recipes you can make with it, there's a lot of personality going on behind the scenes. 
There's a lot we can learn about you, based on nothing more than your cheesy desires. In fact, we can even guess what you do for a living, based on nothing more than cheese. Take the quiz and see!