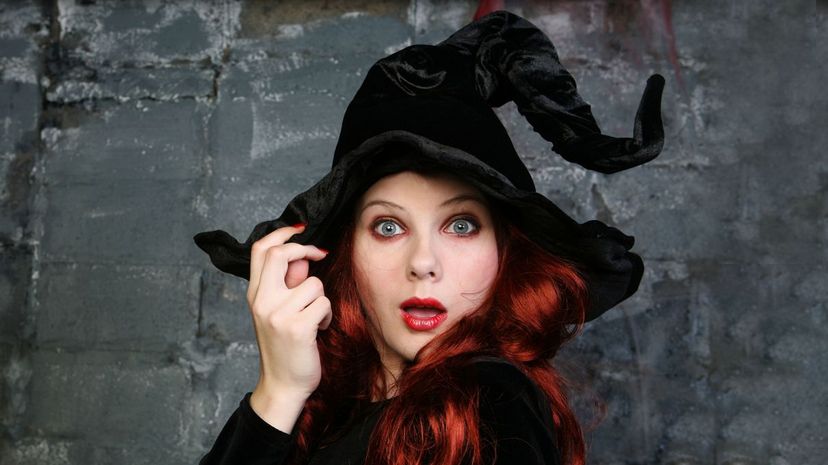 Image: bobbieo/E+/Getty Images
About This Quiz
Since the beginning of time, there have been two distinct schools of thought when it comes to witches. The first is that of a benevolent woman who performs rituals to usher in fruitful harvests and other blessings. However, the other is of a vengeful creature who curses and manipulates people to further their (usually hidden) plots and schemes. Generally, when it comes to interaction with witches, people pay them visits for the same reason: a wish needing to be fulfilled or an ailment requiring treatment. 
However, when it came to visiting the benevolent witch, visitors treated it like an everyday occurrence.  When it came to visiting the malevolent witch, it usually was treated as taboo, where many visitors would say, "I know I shouldn't be here but..." to them before describing their situation.
When it comes to names, these women would have names as mysterious as they were. There weren't well-known witches named Lisa, Ashley or Jennifer. More than likely, they'd have names like Minerva, Brunhilda or Mystara. Just like their male counterparts (wizards and warlocks), there would be a title that would give a clue as to where their loyalties lie. You would probably want to visit Minerva the Benevolent over Brunhilda the Devourer, right?
So what's your witchy name? Let's look into our mystical flames and find out!