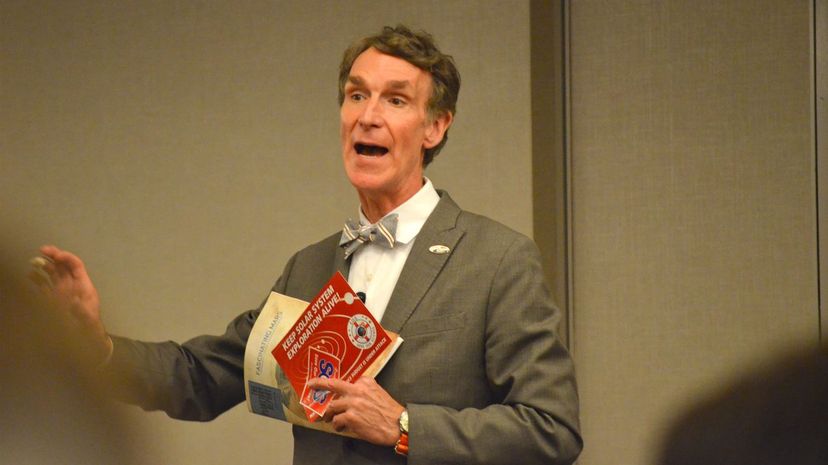 Image: Wiki Commons by Raphael Perrino
About This Quiz
SCIENCE RULES! Bill Nye is perhaps the most recognizable face of science in the world, the legitimate heir to the late Carl Sagan. He's brought science to the masses in quirky, entertaining shows that are just as educational as they are fun.

Nye started his career as a mechanical engineer at Boeing. For those who say "He's not a real scientist!" we'd like to point out that engineering is the boots-on-the-ground, working wing of science. At any rate, Nye left Boeing when he began to have some success at comedy, pitching "Bill Nye the Science Guy" to Seattle's public TV station. Soon, the show was watched and loved nationwide, and Nye's career as a science educator, or "popularizer," was born.

Maybe you grew up watching this PBS favorite. Or maybe you sneaked in some viewing time despite being a full-fledged adult (no shame!). But did you retain enough that you'd pass a class taught by Nye himself? We've concocted a quiz in the vein of the beloved show, full of basic-but-never-boring scientific facts. Try your luck now: Whether you ace the quiz or not, you'll learn something and that's what Nye's career has been all about! Bill! Bill! Bill! Bill!