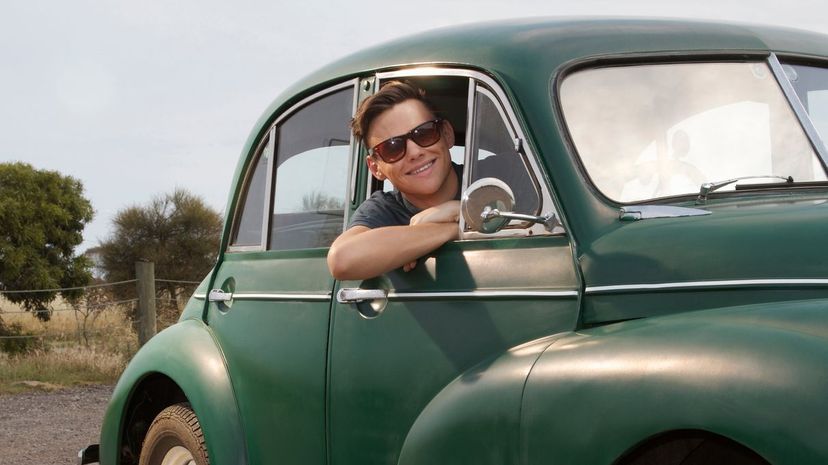 Image: Elke Meitzel / Cultura / Getty Images
About This Quiz
The automobile has long been a symbol of American freedom and expression. It reflects the personal ideals, dreams and financial well-being of the owner. For some, the car is a practical device for getting from point A to point B. For others, it's a moving billboard that shouts out "Look at me — look at who I am."
Cars are also places of refuge and independence. Where else is fast food made to be eaten? What other thing in the world was born with a cupholder?  The auto became a place to go. Something to drive but also something that shields you from the rest of the world.
For most, the first car isn't an exact reflection of personality and dreams, but driving it begins a long journey for chasing visions and discovering one's identity.
It is also a source of frustration and a teacher of self-reliance and the art of overcoming adversity. Realizing your battery is dead on a cold winter morning or having to change a flat tire on the freeway are both physically and mentally challenging rites of passage. From the tip of the burned out turn signal bulb to the hot radiator bubbling over in anger, the car teaches us patience and the ability to solve problems. 
Your first car was just the beginning of finding out who you are and what you might become.