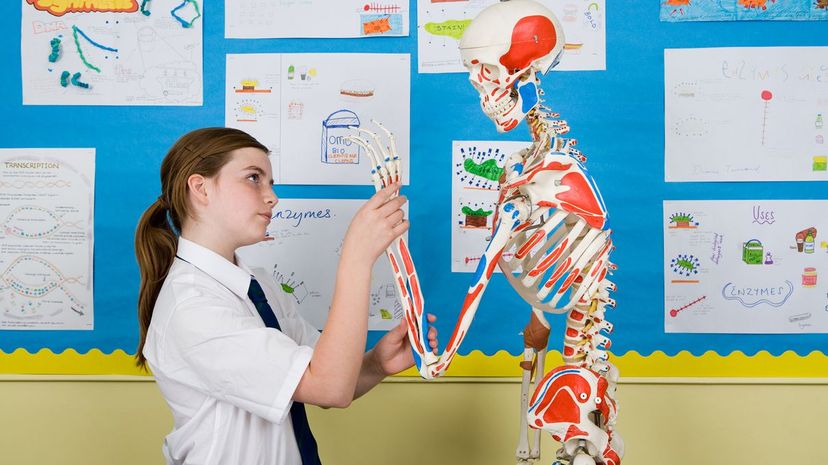 Image: Image Source/Image Source/GettyImages
About This Quiz
Students often complain that the subjects they have to study in high school won't be useful in life and are thus a waste of time. Teachers spend hours trying to explain the logic of studying subjects like chemistry, history or anatomy, listing the myriad professions that benefit from knowledge of these subjects. Still, many young people are not convinced, and they quickly forget the lessons learned.
Anatomy is a subject that, on its face, appears to be useful only to potential medical doctors. However, the truth is that knowledge of the human body is valuable in many other professions, and a general familiarity with human anatomy is useful to almost everyone. Artists need to know human anatomy to create images of humans in poses that are possible and realistic. Athletes find anatomical knowledge useful in building up their bodies for maximum efficiency. Even actors need to know how the body works to mimic the limp of an older person or the bouncy step of a youth. Of course, knowing a bit about anatomy allows anyone to understand their own body when they twist an ankle or sprain a wrist.
How well do you remember your anatomy lessons? It's time to put your knowledge to the test!
Image Source/Image Source/GettyImages