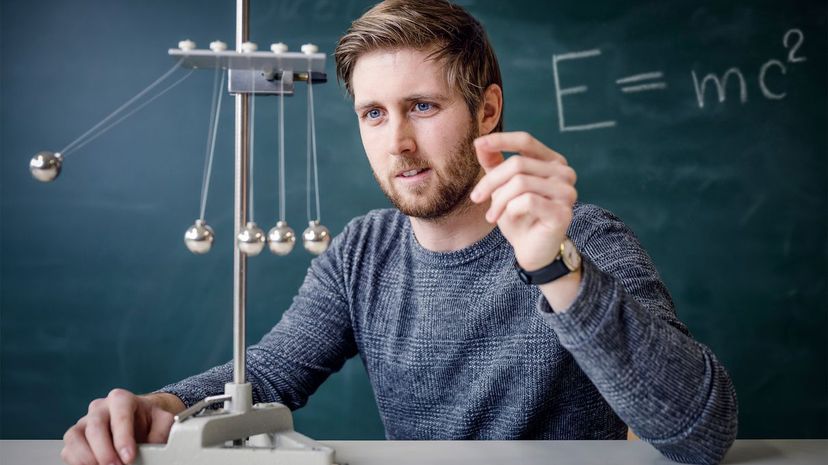 Image: Martin Steinthaler / Moment / Getty Images
About This Quiz
Most of us are introduced to physics (as a science) in high school. Although before we are introduced we are we know that if you kick a ball, it will go in the direction you kicked, we simply don't know why. Well, physics is the "why" in this situation and every situation, but it's so much more than that. Physics can tell you how far that ball you kicked traveled, and how much force was used to get the ball to travel that far, that fast. The science and math behind physics can get overwhelming, especially for those who don't consider themselves "naturals" in either of these subjects.
12th-grade physics is a little simpler and eases students in (as much as something can be eased into the world of physics). It might not be the easiest science in the world, but do you think you can take on a 12th-grader in this subject?
According to the laws of motion, "An object at rest will remain at rest until a second object exerts force." This quiz is all about you becoming that force and working your brain hard. Remember that every action has an equal and opposite reaction, so start this quiz to see how we'll react to your genius!
Martin Steinthaler / Moment / Getty Images