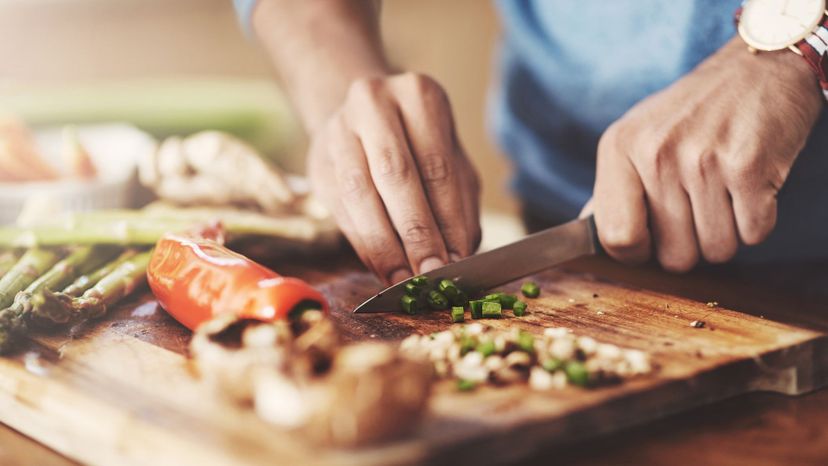 Image: PeopleImages/E+/Getty Images
About This Quiz
Are you the head chef in your home kitchen, or just still trying to figure out how to chop and boil?

Maybe you've mastered boeuf bourguignon with a baked Alaska for dessert. Or perhaps it's "Friends'" Rachel Green's now-iconic holiday treat - a trifle consisting of a layer of ladyfingers, a layer of jam, made-from-scratch custard, fresh raspberries, more ladyfingers, beef sautéed with peas and onions, a little more homemade custard, some sliced bananas, with a whipped cream topping - that's more your style in the kitchen. ("What's not to like? Custard, good. Jam, good. Beef, good!" It must be a Joey thing.)

Basics like boiling water and rudimentary knife skills to how to finish a sauce or store leftovers the right way are the building blocks of good kitchen skills and can help you not only produce healthy and tasty food for you and your family and friends but keep everyone safe from injury and foodborne illness. Test your kitchen know-how in our quiz - you know what they say... if you can't stand the heat, stay out of the kitchen.


PeopleImages/E+/Getty Images